Deadliest Everest Mountaineering Season Comes to a Close in Nepal
Triumph juxtaposes tragedy as the dust settles on the 2023 Mount Everest climbing season, with hundreds of successful summits overshadowed by a significant death toll.
An estimated 600 people summited the world's highest peak, including 350 Sherpas supporting 250 clients. Records were set as well, including Kami Rita Sherpa summiting Everest for the twenty-eighth time.
However, 13 climbers and Sherpas have been confirmed dead, with another 4 missing and presumed dead. The total would be the highest death toll in a single season on Everest.
Traditional mountaineering norms that have long dictated etiquette on the mountain were also broken, with evidence of egregious littering and reports of theft at base camp.
Overall, there was a bittersweet feeling among observers and dedicated media, with near-daily reports of summits and records, but also rescue, frostbite and missing climbers.
Record Permits Do Not Yield Record Summits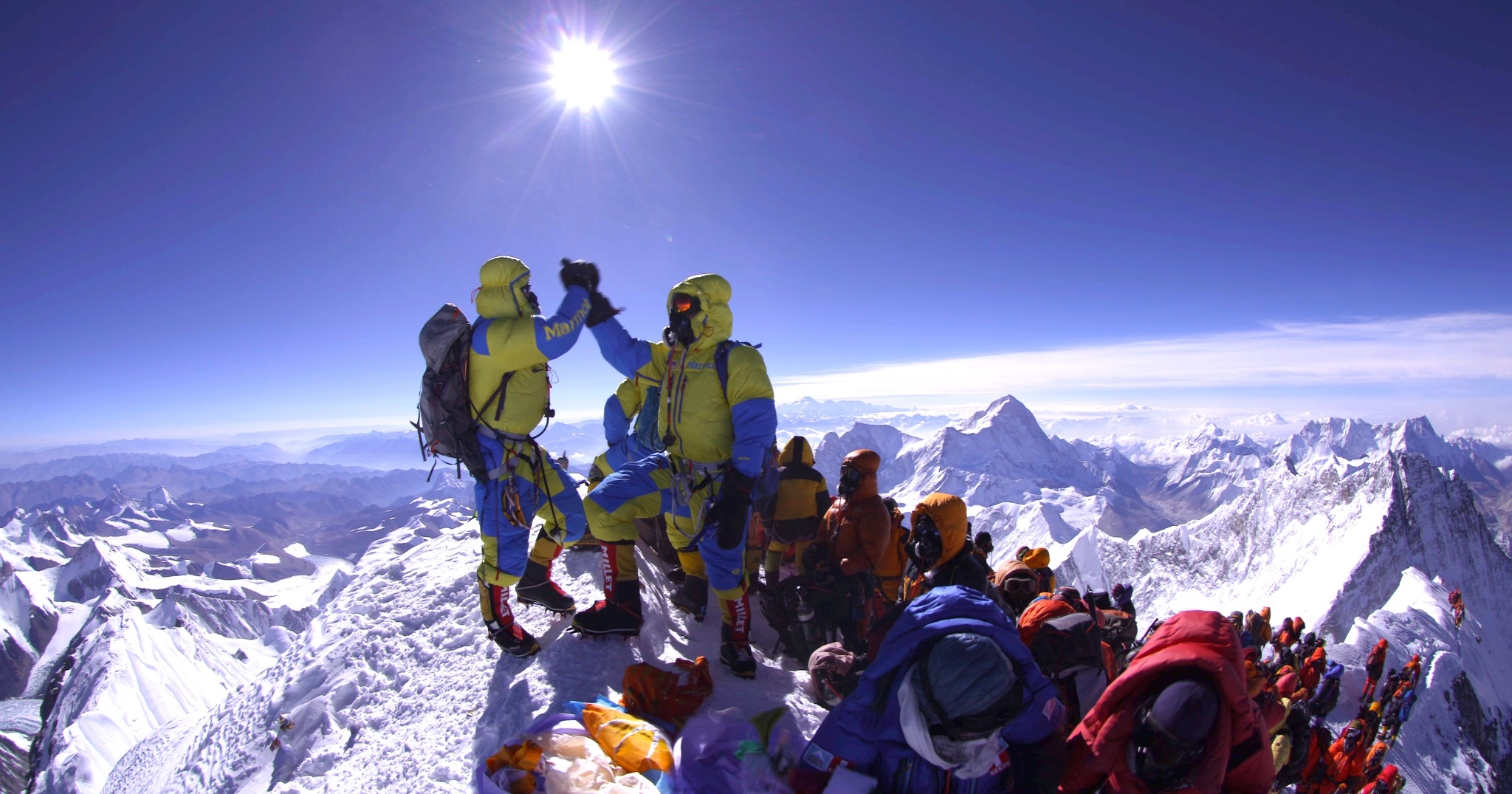 From the outset, this year was always expected to be among the busiest ever after officials in Nepal issued a record-high 478 permits. The previous record came in 2021 when Nepalese officials issued 408 permits.
Along with the necessary Sherpas and other support staff, this meant that more than 1,200 people attempted to reach the top of the world, and put the overall success rate at 52 percent for clients.
However, extreme weather, including storms and freezing temperatures, prevented the long lines from the Hillary Step to the summit from forming, which previously captured the broader public imagination in 2019. Many climbers were forced to go home early.
Altitude Junkies, Climbing the Seven Summits, Elite Exped, Furtenbach Adventures, Imagine Nepal, International Mountain Guides, Pioneer Adventures, Summit Climb, and Seven Summit Treks were among the Western and Nepalese-led expeditions that reported successful summits.
Most of these summits came from the Nepalese side, as climbing the northeast ridge of Everest reopened to those outside of China too late in the season to properly plan and execute an expedition. However, an uptick in climbing from the north is expected next season.
Still, 16 Chinese climbers reportedly reached the summit, performing maintenance operations on a mountain weather station along the way.
Camp 4 Swamped With Trash, Base Camp Plagued With Theft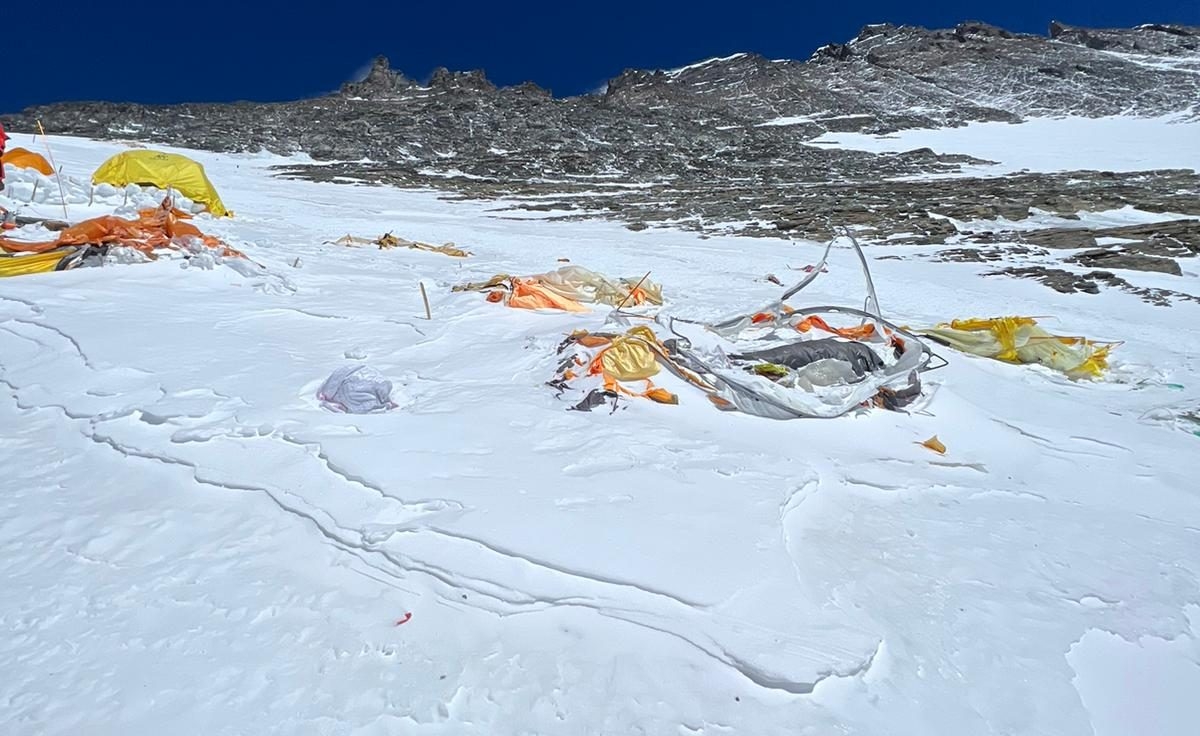 Once again, a viral video from the slopes of Everest caught the broader public's imagination in 2023. However, instead of long lines to the summit, the video posted to Instagram by Tenzi Sherpa showed piles of garbage littered across Camp 4.
"The dirtiest camp I have ever seen," Tenzi wrote. "We can see lots of tents, empty oxygen bottles, steel bowls, spoons, sanitation pad, paper, a lot of things," adding that some guiding companies cut the logos off their tents before abandoning the camp.
Tenzi later told Newsweek that the government must respond by making strict rules about littering, including lifetime bans for guilty parties.
The issue of garbage – including human waste higher up the mountain – has long plagued Everest.
A $4,000 (USD) deposit is paid by each Everest climber that the Nepalese government reimburses if they bring back 8 kilograms (18 lbs) of trash, which is estimated the be the average amount of waste produced per person per expedition.
Last year, the Nepalese army said they removed 34 metric tons of waste from Everest and other peaks in Sagarmatha National Park as part of an effort to clean up the national park.
Away from the litter, the 2023 Everest climbing season also saw a significant uptick in base camp thefts, with at least five guiding companies reporting the theft of cooking equipment, tents and oxygen bottles.
Why was 2023 the Deadliest Season? Climate, Crowding or Inexperience?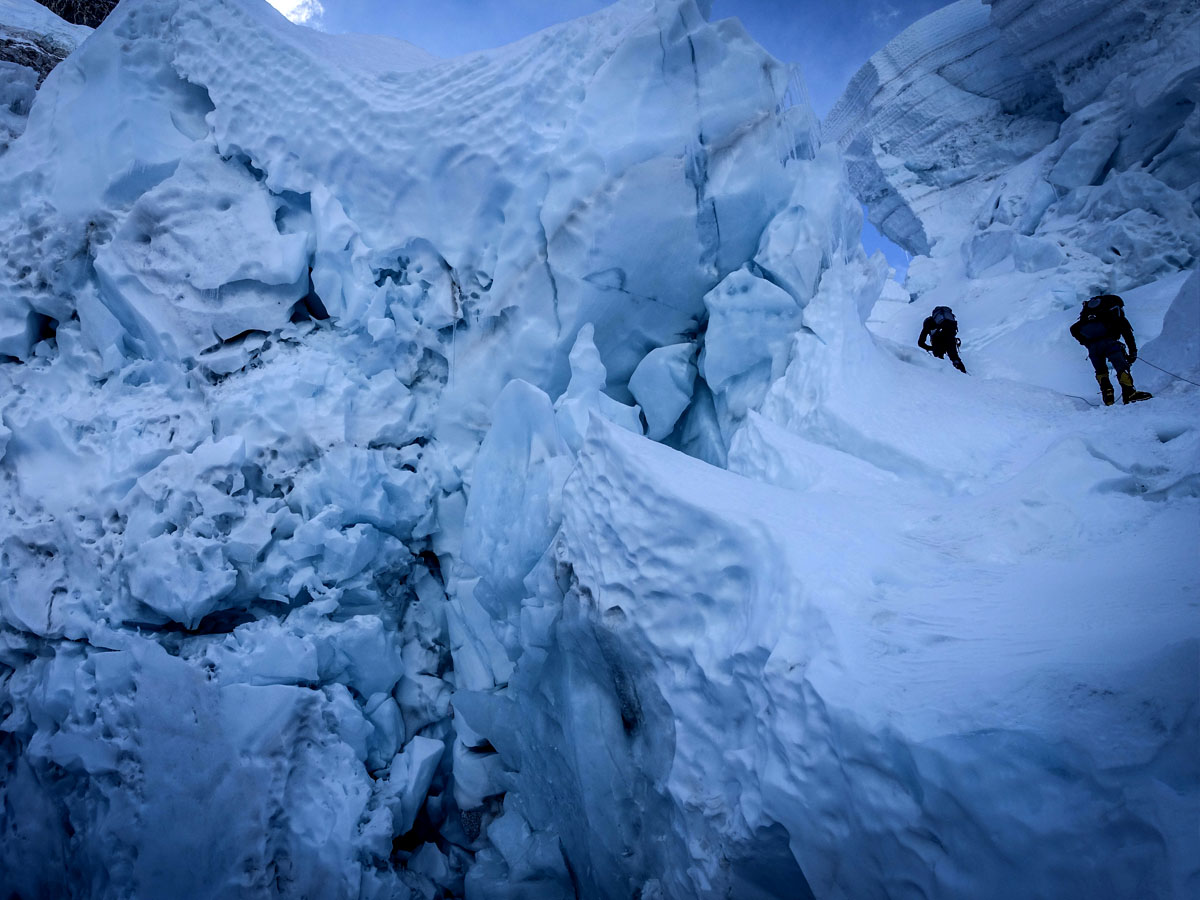 It is not yet confirmed whether the three climbers who are missing have passed away. However, in the unfortunate event that they have, this year's 17 fatalities among Sherpas and climbers on Everest will mark the deadliest year in history.
Previously that record was held by the 2014 season, with 16 tragic fatalities. Since 1922, when the first attempt to climb Everest was made, 193 climbers and 125 Sherpas have died on both sides of the mountain.
Whenever record-breaking numbers of fatalities are reported, there is an immediate rush to attribute blame. However, many observers have said it is still too early to say precisely what contributed to the near-daily deaths.
Some speculation has been swirling around that deaths were caused by inexperienced mountaineers climbing with low-budget operators who have no experience requirements and rarely turn away prospective customers who lack the necessary preparation.
However, plenty of mountain guides and other observers dispute this claim.
Instead, some Nepalese officials are blaming the impacts of climate change for the elevated death toll, arguing that rising global temperatures have resulted in increasingly erratic and hard-to-predict weather on the world's highest peak.
"The main cause is the changing in the weather," Yuba Raj Khatiwada, the director of Nepal's tourism department, told The Guardian. "This season, the weather conditions were not favourable; it was very variable. Climate change is having a big impact in the mountains."
However, the president of the Nepal National Mountain Guide Association disputed this and said too many permits had been issued by the government.
"The climbing pattern has changed, it used to be hardened climbers, but now it is a lot of novice climbers who want to get to the summit of Everest," Ang Norbu Sherpa told The Guardian.
While observers and government officials are likely to come to their own conclusions in the coming days and weeks, changes that decrease the amount of money earned from mountaineering permits are unlikely to go through.
According to some sources, the government generated $5.8 million from mountaineering permits this year. World Bank data shows that tourism contributes to about 6.7 percent of Nepal's GDP, generating $2.2 billion per annum.
Recent posted
Related locations
Related articles