Record Number of Climbers Take on Everest in Spring 2023
The Nepalese government has issued a record-high 454 permits to climb Mount Everest in the Spring 2023 season, eclipsing the previous record of 408 in 2021.
Nepal's Ministry of Tourism estimated that it would issue as many as 475 permits to climb the world's highest peak this year, just two years after four deaths on the mountain were blamed on overcrowding.
Analysts and officials cite pent-up demand from Chinese mountaineers as the driving force behind the record year. To date, 96 Chinese climbers have received permits from the government to climb via the South Col.
Keep reading: How Much Does It Cost to Climb Mt Everest in 2023?
Many of them climb Everest from Nepal instead of taking on the northeast ridge route in Tibet due to less stringent requirements from the Nepalese government. Authorities in China require would-be Everest summiteers to have previous experience climbing an 8000er.
For the first time in the 70-year commercial climbing history of Everest, American climbers will not be the largest group on the mountain, with a total of 87 so far in 2023.
To date, Nepalese authorities have issued 1,005 mountaineering permits, including 80 for Everest's neighbour, Lhotse.
High camp rotations begin as climbers continue arriving at base camp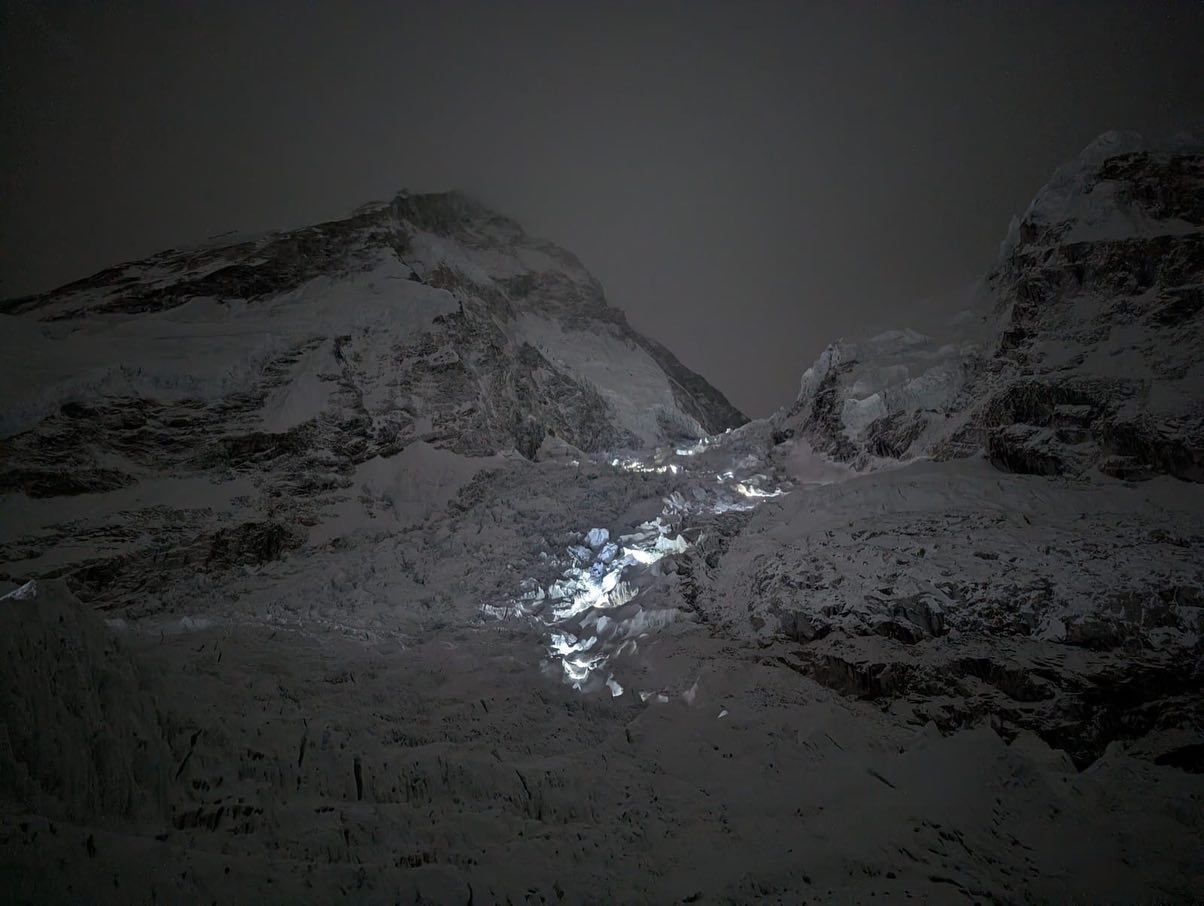 As more teams arrive at Everest Base Camp, several have already begun the acclimatisation process, with Madison Mountaineering and Climbing the Seven Summits (CTSS) completing their first rotation at Camp 2 (6,400 m/21,000 ft).
"Lots of movement on the mountain for our Mt Everest and Lhotse teams," CTSS confirmed on Facebook. "We've had several climbers tag Camp 2 already, and they are currently returning to base camp today, while others took a walk to Camp 2 today and will spend another night at Camp 1 before descending."
"Today, our first wave of climbers here in Nepal moved from Camp 1 to Camp 2," Madison Mountaineering guide Terray Sylvester wrote in a dispatch. "They plan to spend two nights at Camp 2 and then return to base camp. That will complete their first acclimatization rotation."
Keep reading: Comparing the Highest-Rated Everest Guides on ExpedReview 2023
"They've had great conditions so far," he added. They had particularly good climbing conditions two days ago (April 22) when they moved to Camp 1 up through the Khumbu Icefall. They were essentially the only team in the icefall that night, which made for really pleasant, smooth climbing without any lines!"
Many other teams already at base camp are going through technical training, preparing climbers to cross the Khumbu Icefall.
Overall, analysts expect about 40 teams will operate on the mountain this year.
Last year, the first teams arrived at Mount Everest's summit on May 10. Depending on the weather, some analysts say the earliest summits could be achieved by the end of this week.
Alternative acclimatisation trends continue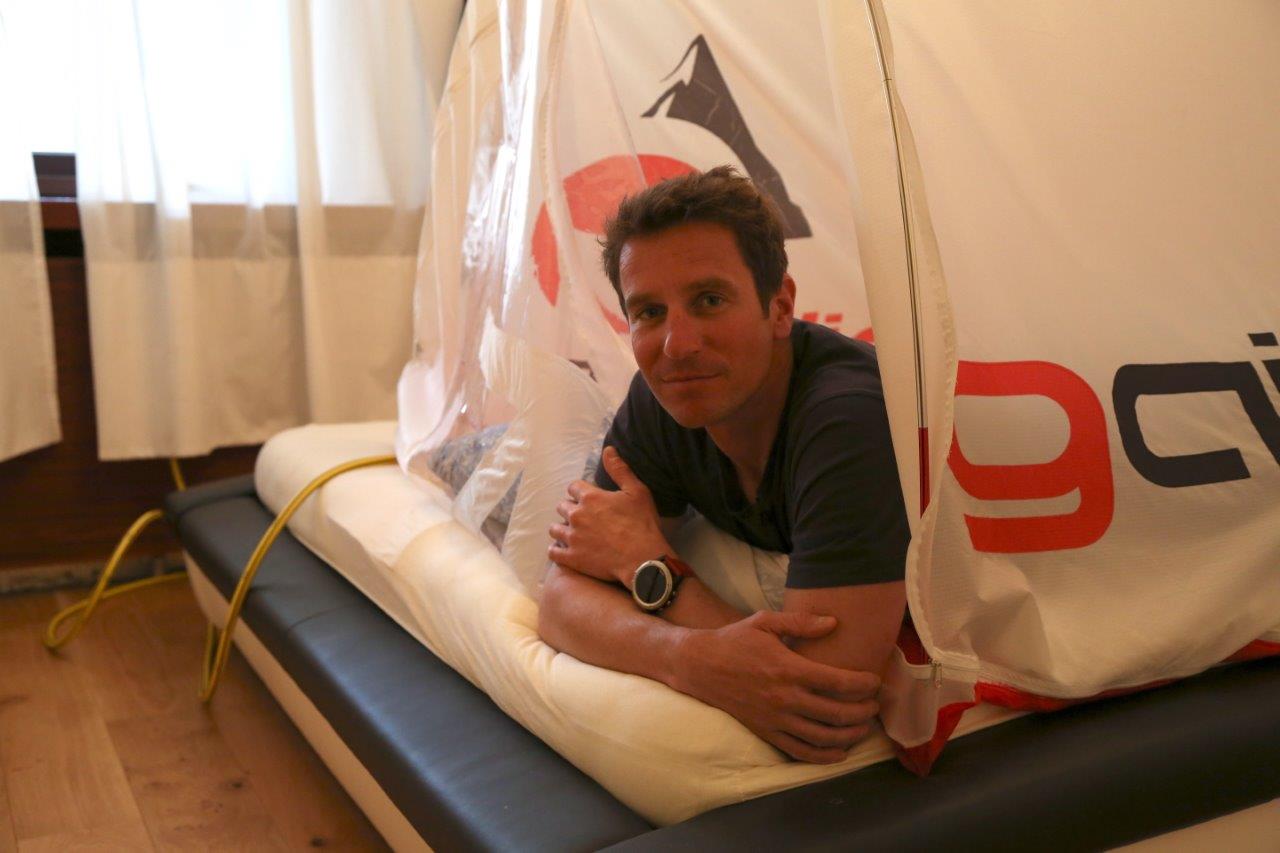 Climbers attempting to reach the top of the world generally spend weeks on Everest, climbing to various high camps and back down to base camp.
However, there is a growing trend for climbers to instead acclimatise at home using hypoxia tents or head on a previous high-altitude mountaineering expedition right before tackling Everest.
Climbers are increasingly deciding to use alternative acclimatisation methods to avoid repeated ascents through the Khumbu Icefall, by far the most dangerous part of any Everest ascent.
Rising temperatures are melting the Khumbu Glacier, destabilizing the icefall and adding to the danger. Already, three Sherpas have lost their lives in the icefall this year fixing ropes for commercial climbers.
One Everest exped is not like the rest
Last week, a small team of scientists and well-known mountaineers arrived in Kathmandu, then transferred to Lukla and trekked to Everest Base Camp.
The team's goal is to maintain the Bishop Rock and Balcony area weather stations. Located at 8,810 metres (28,900 feet), Bishop Rock is the world's highest weather station. In total, there are six weather stations located on the mountain.
"Excited to be back on Mt Everest with Tenzing Gyalzen Sherpa, Dawa Yangzum Sherpa, and a small team of climbing Sherpa, including Phutasi Sherpa, to conduct essential maintenance on weather stations installed during 2019 and 2022," climate researcher Baker Perry wrote.
Everest's weather stations use prevision instruments – with an estimated value of $30,000 – to measure wind, humidity, temperature, solar radiation and barometric pressure.
These readings are essential for the teams hoping to reach the summit later this week and early next month to identify their window of opportunity.
Climb Everest in 2024
While it is too late to make it to the top of the world this year, it is never too early to begin planning your 2024 Everest adventure. Compare prices and itineraries and read verified reviews on ExpedReview for free!
Recent posted
Related locations
Related articles