10 Unique Reasons to Climb K2 From the North Side
The world's second-highest mountain sits in a remote corner of the Karakoram Range, on the border between Pakistan and China.
Rising to an impressive 8,611 metres (28,215 feet) in elevation, K2 is one of the world's most demanding mountaineering destinations and has seen fewer people reach its summit than have gone into space.
Despite the myriad challenges – ranging from logistical to climatic and technical – the mountain's prominent position as the tallest of the Seven Second Summits and its reputation as the "savage mountain" mean plenty of highly-experienced climbers decide to take it on.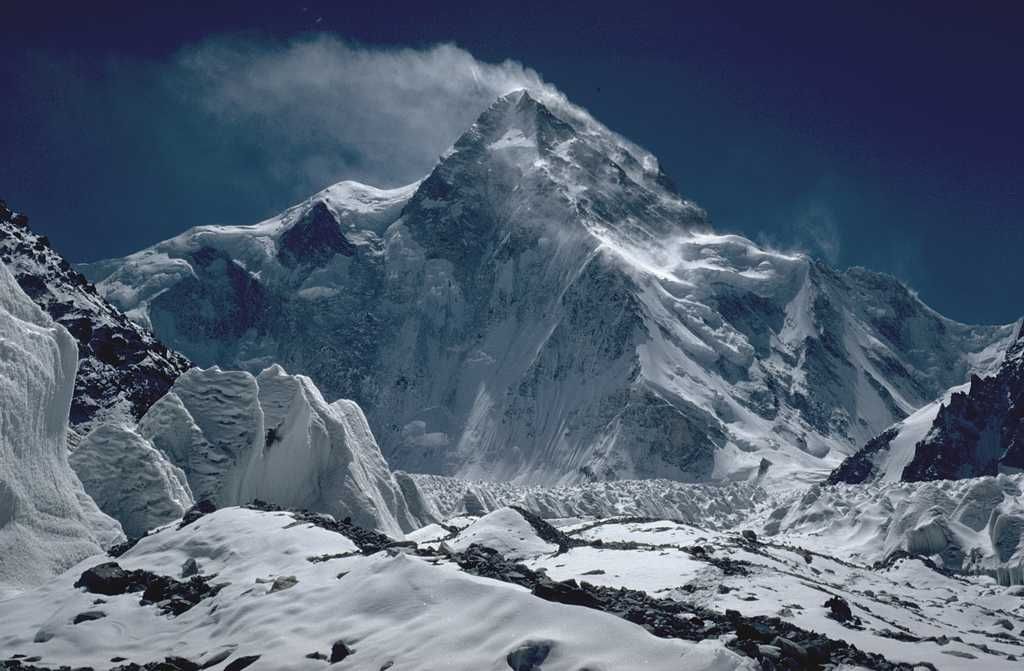 Most of these climbers decide to approach from the south, flying into Islamabad before transferring to Skardu, in the mountainous north of Pakistan, and trekking to the base camp for 10 days.
However, Ed 'Iggy' Hannam, an expedition leader at Feeding the Rat Expeditions, believes those climbers who want to make the most of their K2 expedition should instead climb the mountain along its northern ridgeline.
He says the north ridge of K2 is "the single most elegant line of any 8,000-metre peak." Indeed, the north ridge starts at the top of the mountain's northern-most glacier and rises nearly unbroken to the summit.
Aside from being the closest thing to "an accessible alpine ascent on any steep 8000er," Hannam says there are 10 unique reasons why any adequately-prepared mountaineer should climb K2 from the north.
1. Travel by camel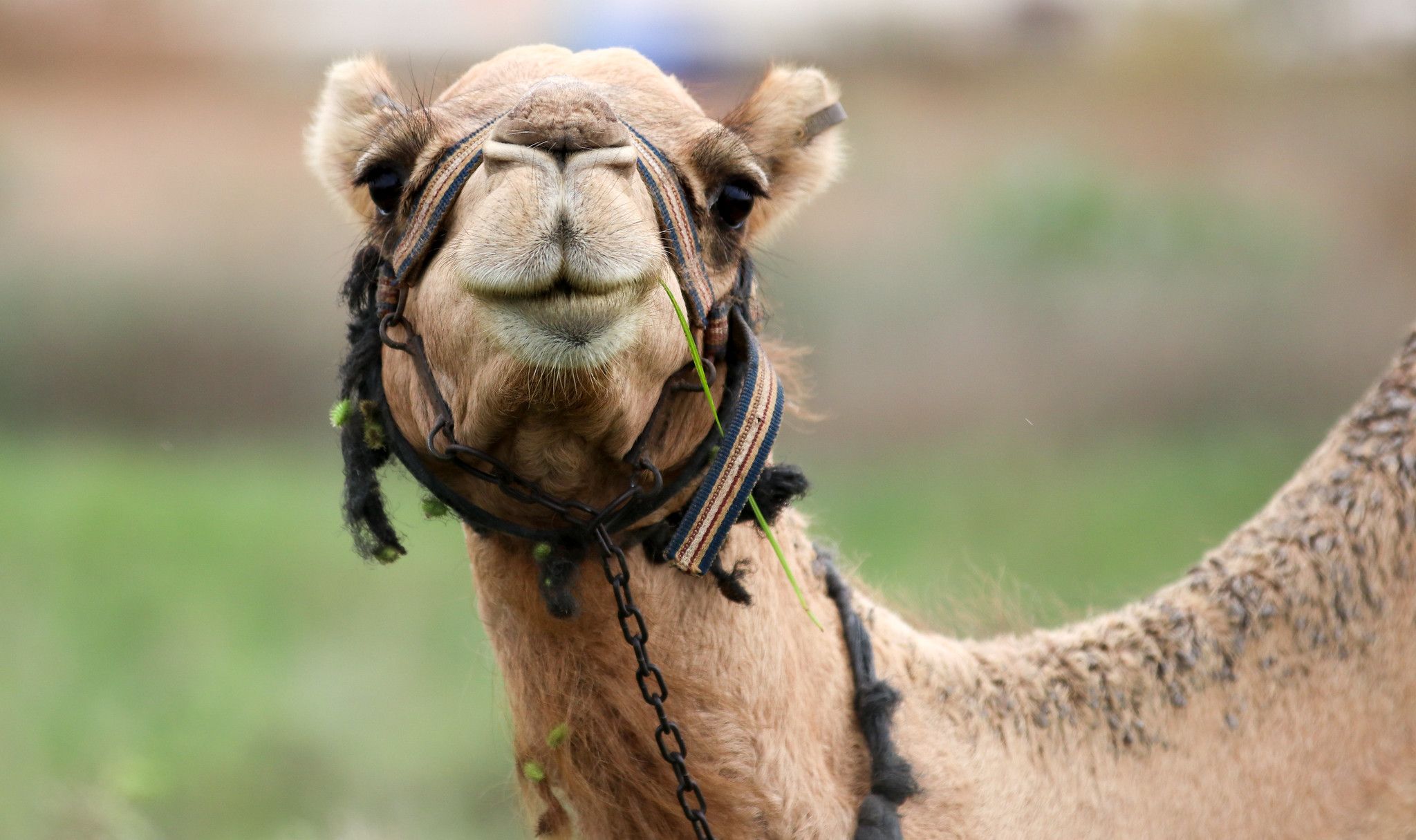 While most expeditions to Mount Everest and other iconic Himalayan peaks require the use of yaks to haul the necessary cooking and camping gear to base camps, the K2 analog is the camel.
"They set the entire tone of the trip," Hannam says. "What they can and can't do defines how everything flows, and their natures and the character of the people that herd them are as integral as the Baltis, Hunzakuts and Sherpas are to trips elsewhere."
Keep reading: Top Mountaineering Destinations in Pakistan
As Hannam emphasizes in his 10 Don'ts of Mountaineering, Central Asian expeditions are as much a cultural and historical experience as a mountaineering one. As a result, climbers should embrace travel by camel, much as Marco Polo did in the 14th century.
"Starting the day with an espresso as the camels get going is something special, and we are proud to be helping keep these indigenous animals and the culture around them in work," he says.
2. Enjoy the quiet
The north side of K2 is far less crowded than its southern counterpart. As a result, take some time during the base camp trek to enjoy the quiet.
"Straight away upon leaving the road, you notice how quiet it is," Hannam says. "Simply the fact that a caravan of camels and a few people don't make much noise, but also the silence of the rivers, that, unlike the upper Indus, are not the crashing grade 6 white water found there, but mostly wide, meandering and shallow."
Since there is less foot traffic and camels are used to haul the gear instead of porters, fewer people are on the expedition and at each camp. This gives climbers the chance to enjoy the sounds of nature present on the northern slopes of the Karakoram, a rare and under-rated opportunity.
3. An eclectic mix of food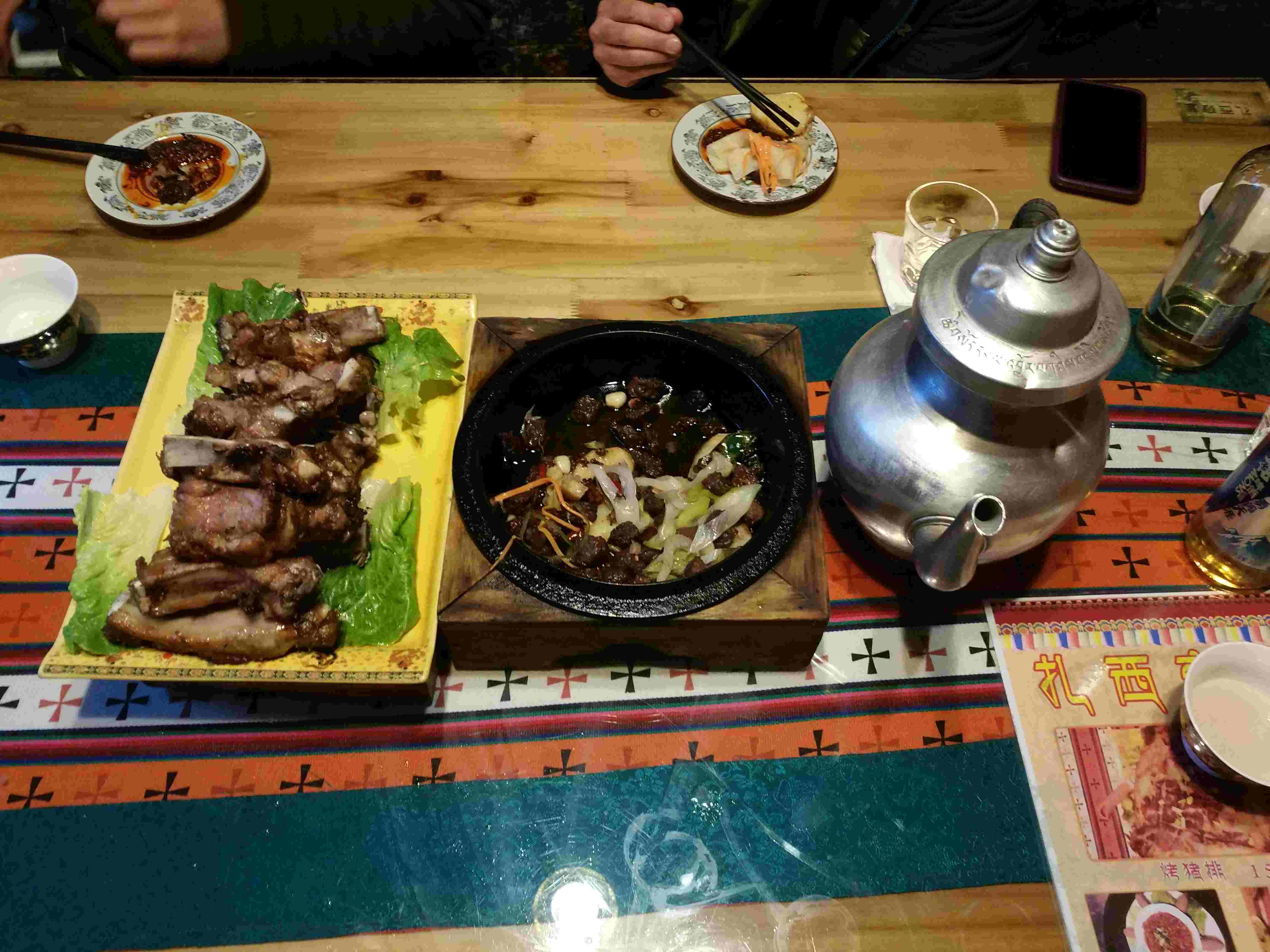 Since most expeditions to the northern side of K2 begin in a big city, climbers should expect an eclectic mix of food from around the globe along with some local specialties.
For example, Hannam says muesli may come from Switzerland, coffee from the United States, beans from Brazil, noodles from Malaysia and chocolate from Australia.
Keep reading: Nutrition Tips For Mountaineering and Trekking Expeditions
"It's China – you can eat anything," Hannam says. "Our kitchen crew is from Sichuan, so it's the best of what China has and the local noodles and stews that the Uyghurs and Kyrgyz eat. It's like having your own private food fair."
4. Fewer people means cleaner camps and trails
Taking the road less traveled comes with many challenges, but also plenty of perks. Chief among these for most climbers is cleanliness.
Unlike other common base camp trekking routes, "there are no old latrines to stumble into, no years of frozen urine in the camps, no old food dumped in crevasses," Hannam says.
The remote northern slopes of the Karakoram also have far fewer settlements along the river, meaning the water is not contaminated with raw sewage and there are more sources of clean natural drinking water.
"Enough said," Hannam concludes.
5. Socialise around the campfire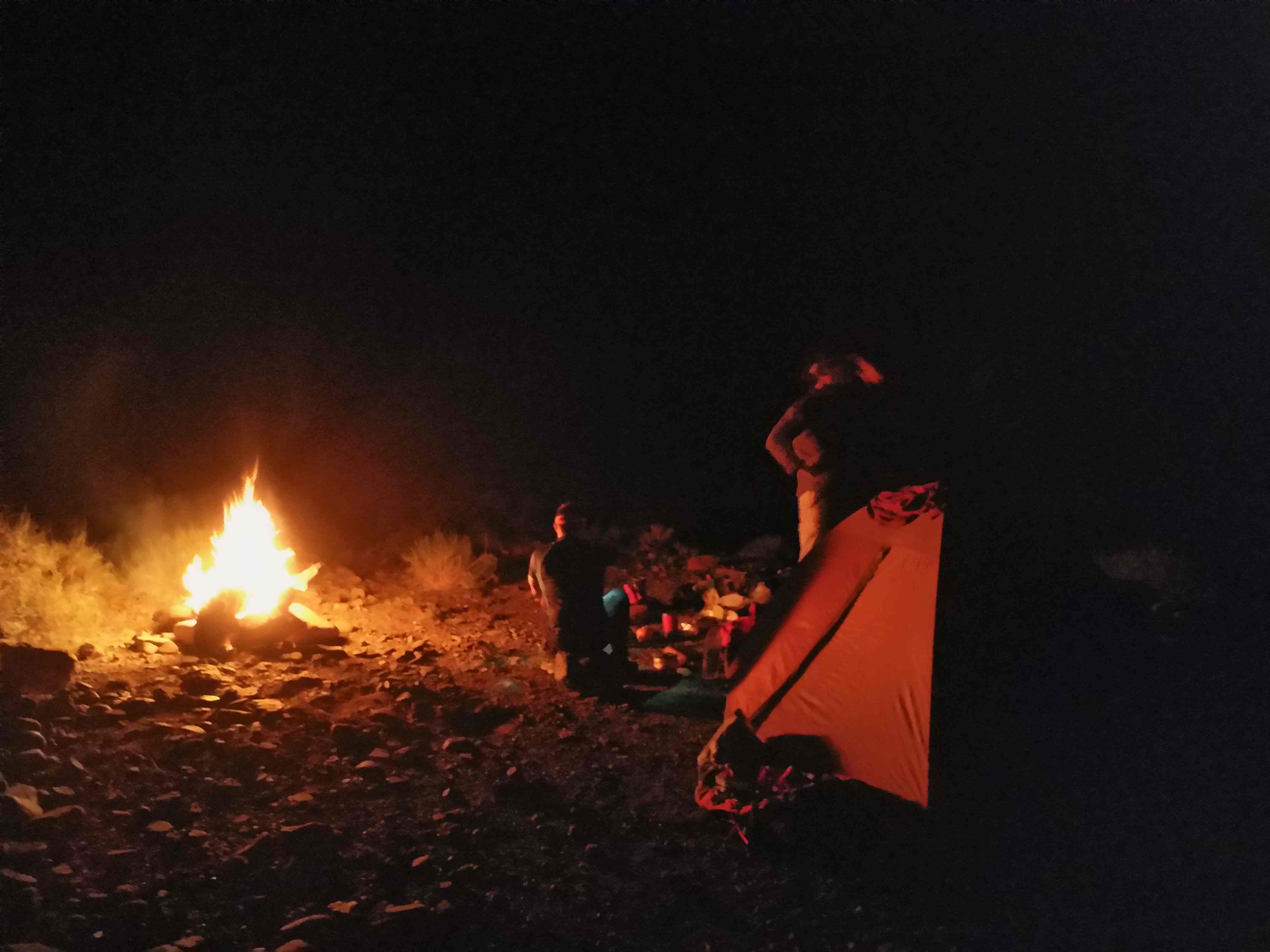 After a long day of trekking, there are few better ways to unwind than chatting with climbing companions and guides around a campfire. These moments are where the bonds of camaraderie are forged, and lifelong friendships start to take root.
"There's enough driftwood in the Shaksgam river to have occasional campfires, and we can carry in some just for the purpose," Hannam says. However, he adds that they never cut wood for campfires, which means they are more of a treat than the norm.
Keep reading: Comparing the Seven Summits and Seven Second Summits
"Likewise, we don't like leaving scars on the landscape, so we keep fires to places where it's already something the local herders do," he says.
Despite these constraints, the campfires remain one of the highlights of any K2 northside expedition.
6. Appreciate the unique route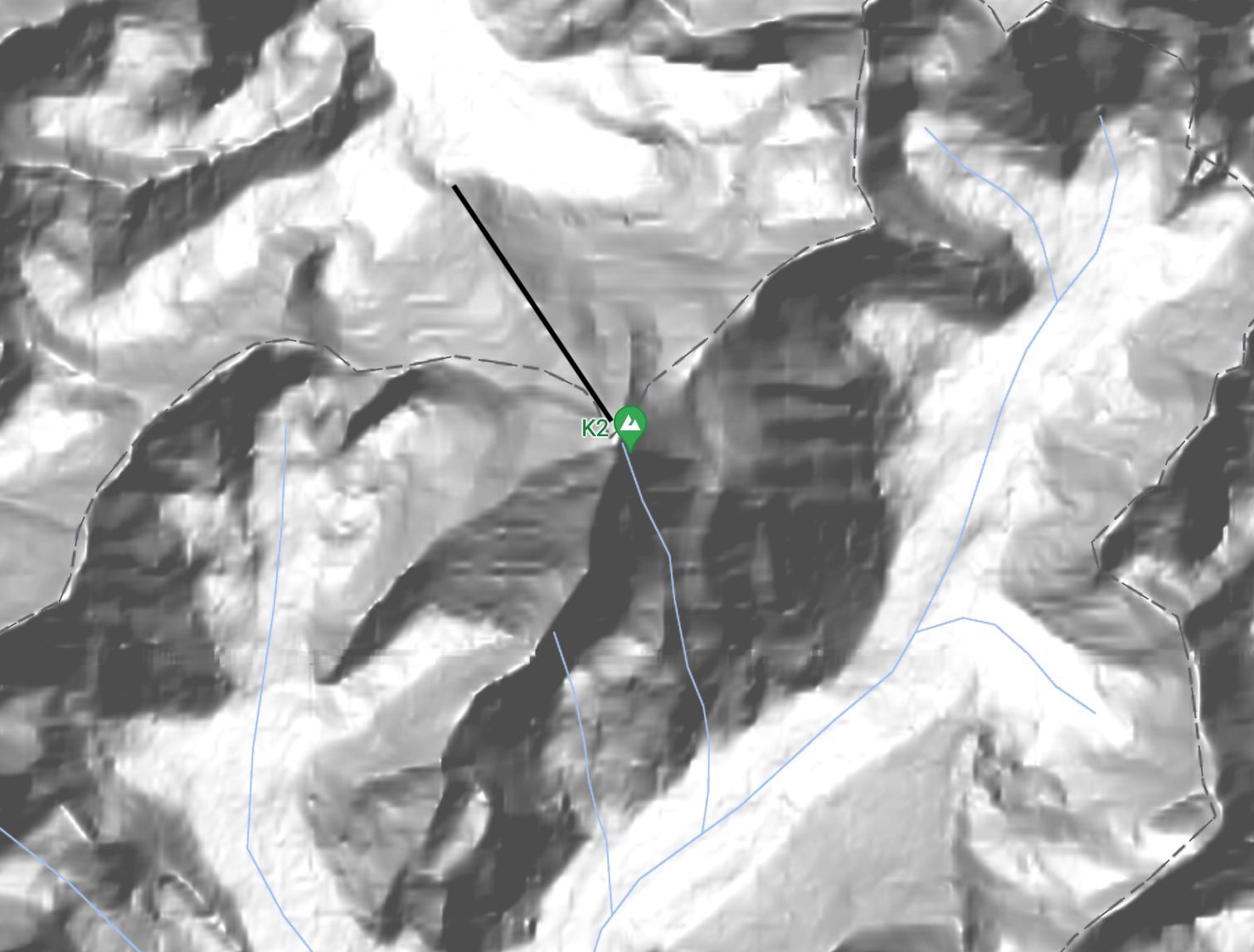 Obviously, no two base camp treks or ascents of an 8000er are quite the same, but many of them are set up in the same way. Some even have the same brand of tents en route, along with the same rigging and style of climbing on the mountain itself.
"But the north ridge of K2 is what an 8000er route is like with all that removed," Hannam says. "You actually climb rather than chug along in line, and camps are set according to availability, not the company."
This means the route is constantly changing, unlike on other 8000ers. Heading on the K2 northside expedition will yield two completely different ascents, "and you won't be following decades of sun-bleached junk to know your way," Hannam concludes.
7. Different kinds of people climb K2's north ridge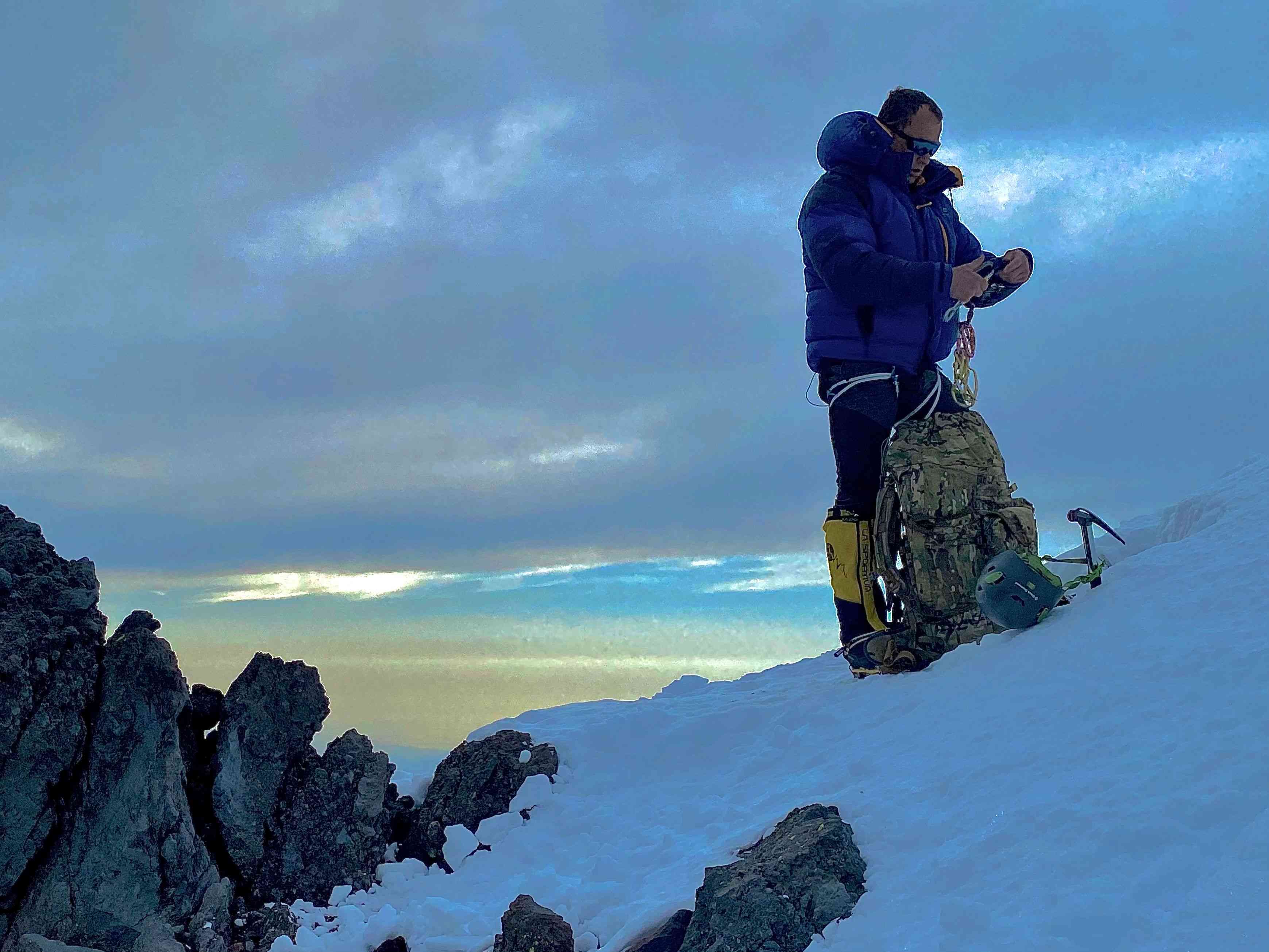 Climbing the north side of K2 puts climbers into contact with many different people. This includes everyone who makes the expedition possible and the climbers who have decided to forgo ease and convenience for a different kind of mountaineering expedition.
"The people who make our trips happen are Chinese doing the liaisons, Kyrgyz running the access and Uyghurs running the logistics," Hannam says. "Everyone has their own language and culture."
Keep reading: Comparing Everest's Khumbu Icefall and K2's Bottleneck
These people do what they do out of love for the wilderness and an innate curiosity to meet other people. Interactions with them are a unique chance to see how other people do things and get unique perspectives on mountaineering and trekking.
"The climbers, too, don't represent the normal 8000er crowd," Hannam says.
In fact, many climbers come to the north side of K2 to avoid it altogether. They do not want to feel like tourists on the mountain. Instead, they want to emulate the intrepid adventurers of the 20th century who climbed these mountains on their own terms.
"This makes the backgrounds of these climbers often different, usually with different ascents in their résumés," Hannam says. "Their skill sets are different. The conversations are different. 'The misfits who fit together' has been voiced as an apt description."
8. Steep yourself in the local culture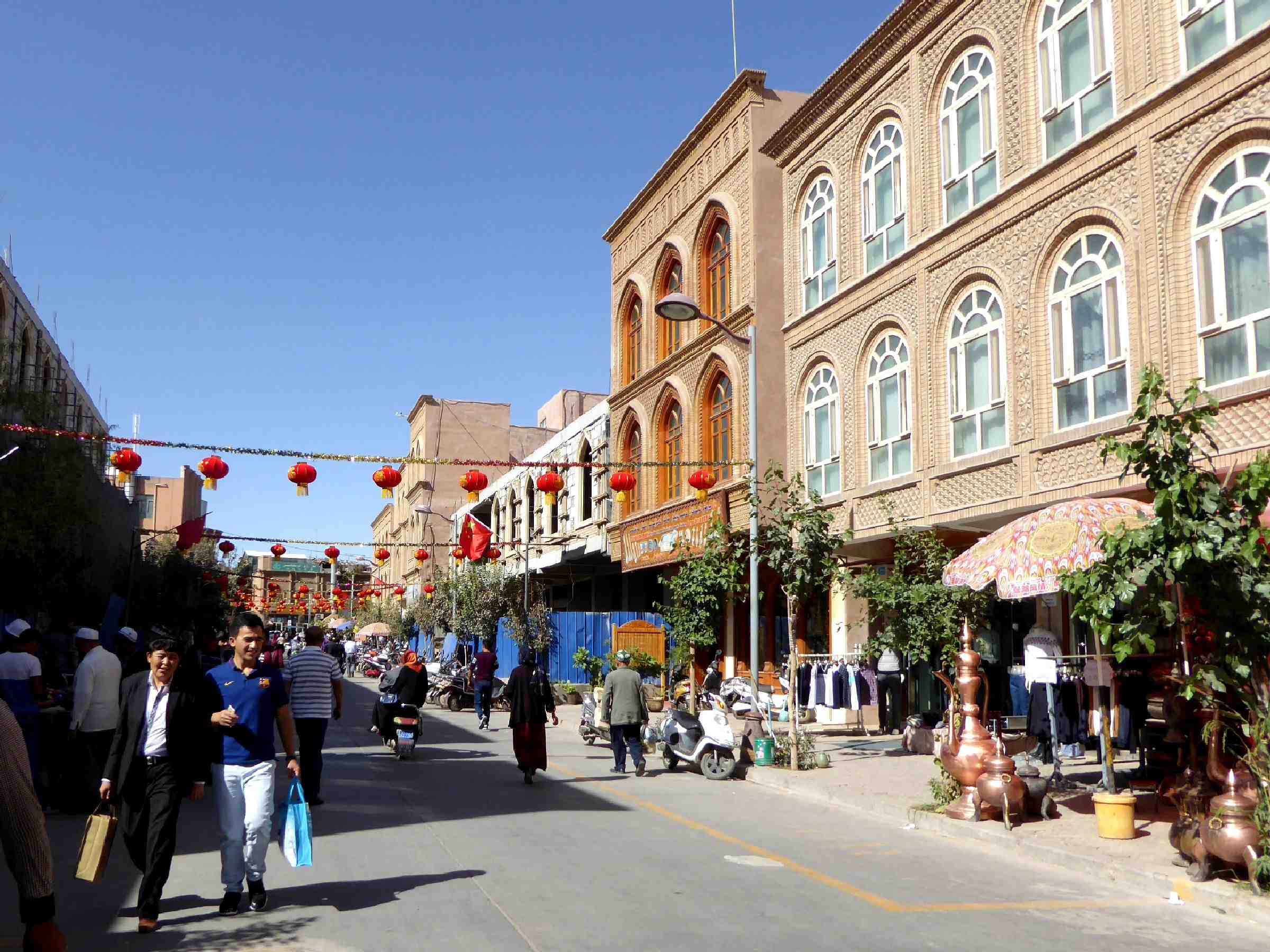 For Hannam, one of the greatest disappointments with many modern mountaineering expeditions is how self-contained they can be.
He thoroughly believes that a significant part of any expedition should involve immersing oneself in the local culture, and that is precisely what happens on a journey to the north ridge of K2.
The route climbers will follow from Kashgar to the base camp was not created by Western climbers a few decades ago. Instead, these are historic trade routes used by the local people for centuries, if not millennia.
"By the end of these trips, you will know how to say 'hello' in three more languages, how to ride a Bactrian camel, how to shake hands in Central Asia, what the old trade routes were through the mountains, how to cook dumplings like a nomad and the details of southern Xinjiang," Hannam says. "And you'll have got it from the source."
9. Appreciate the Chinese infrastructure
Unlike any of the other 8000er expeditions in Pakistan or Nepal, heading to the north side of K2 means taking advantage of China's modern infrastructure.
"Modern Chinese infrastructure runs things in ways only dreamt of south of the Karakoram divide," Hannam says. "Road transport covers in hours what elsewhere takes days, communications get us data to make decisions anywhere, instantly, delivery systems let us move stuff cheaply across a country half again the breadth of the U.S."
Keep reading: Top Mountaineering Destinations in China, Tibet and Xinjiang
"This all makes the organisational logistics stunningly efficient and reliable," he adds. "We've seen washed out high-altitude roads fixed in minutes, weather reports sent to basecamps 24 hours and forgotten crampons sent out overnight to nomadic villages."
Plenty of uncertainty and unforeseen obstacles accompany any expedition to the world's highest peaks. However, the state-of-the-art infrastructure north of the Chinese border helps alleviate some of these challenges.
10. Mix alpine and mountaineering-style climbing gear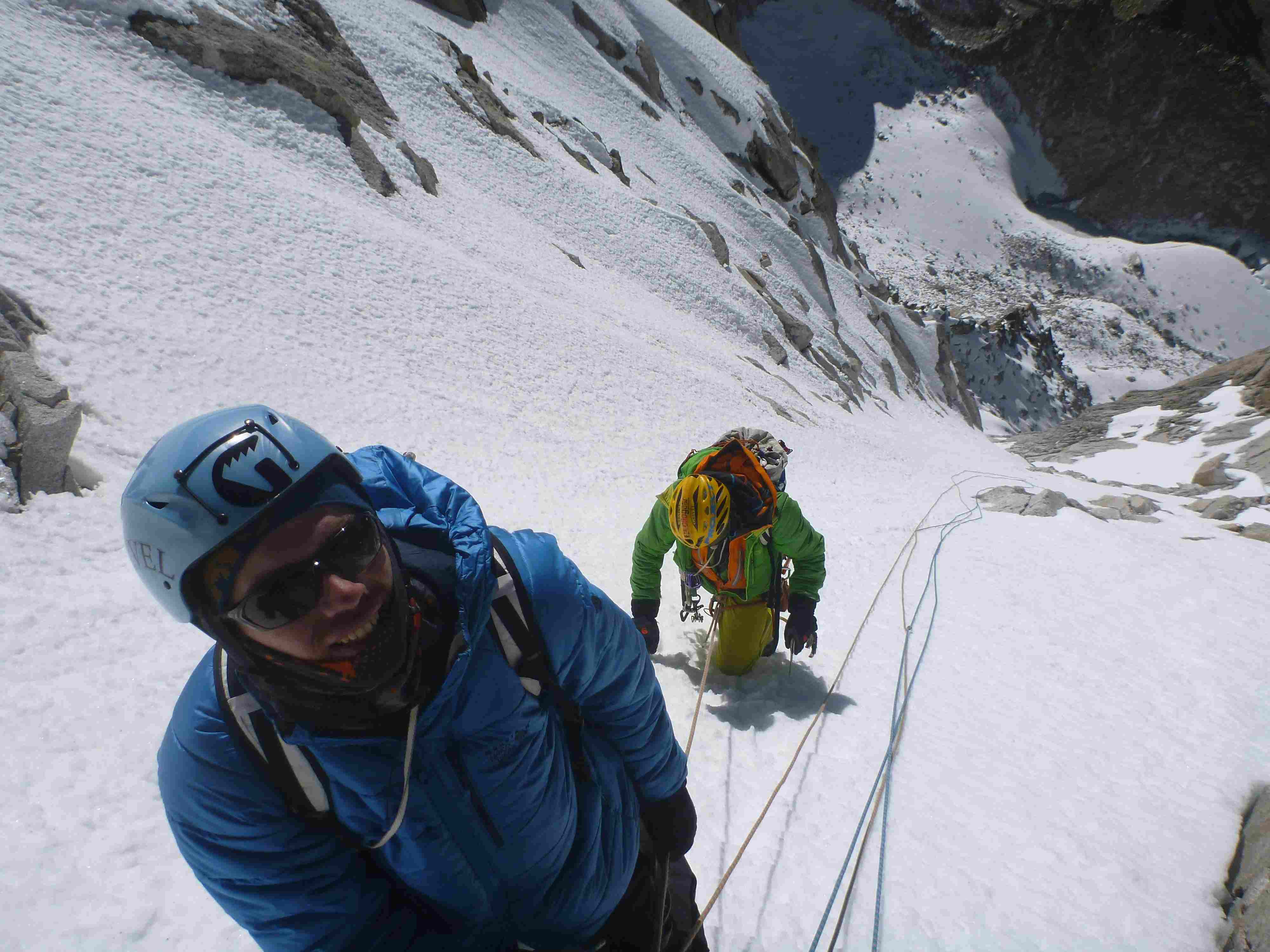 Since climbing K2's north side involves traversing a glacier before making a fairly straightforward ascent up along the ridgeline, this route is more of an alpine-style climb than a true mountaineering ascent.
As a result, the gear climbers need to bring and use is quite unique compared to the other 8000ers.
"This is proper alpine climbing, so be ready if all you're used to carrying is an ascender," Hannam says. "Everything from the vehicles from Kashgar to the boots you use comes together to form a different set of stuff that no other standard 8000-metre route uses."
"Our climbing gear is more stripped-down. Your boots and crampons are set up for technical climbing," he adds. "The tents are different because they go in different places. We use different stoves. The ropes are not what you find on normal 8,000-metre ascents."
K2's northside is different. Check it out!
Hannam thinks the differences between climbing in Nepal and Pakistan have slowly faded away, but "pretty much everything about the Chinese side of K2 is different."
In fact, the 10 reasons above are a bit arbitrary, and many climbers who have done it could easily list 10 different ones. So find out for yourself what sets K2's north ridge route apart from everything else!
Recent posted
Related locations
Related articles