Jim Davidson Tells the Story Behind His New Book: The Next Everest
Jim Davidson crawled inside his yellow dome tent, removed his boots and outer clothing layers before slipping into his sleeping bag at Camp I.
After an exhausting day of climbing through the notorious Khumbu Icefall on the southern slopes of Mount Everest, the veteran mountaineer was feeling the best he ever had at nearly 20,000 feet (6,100 metres).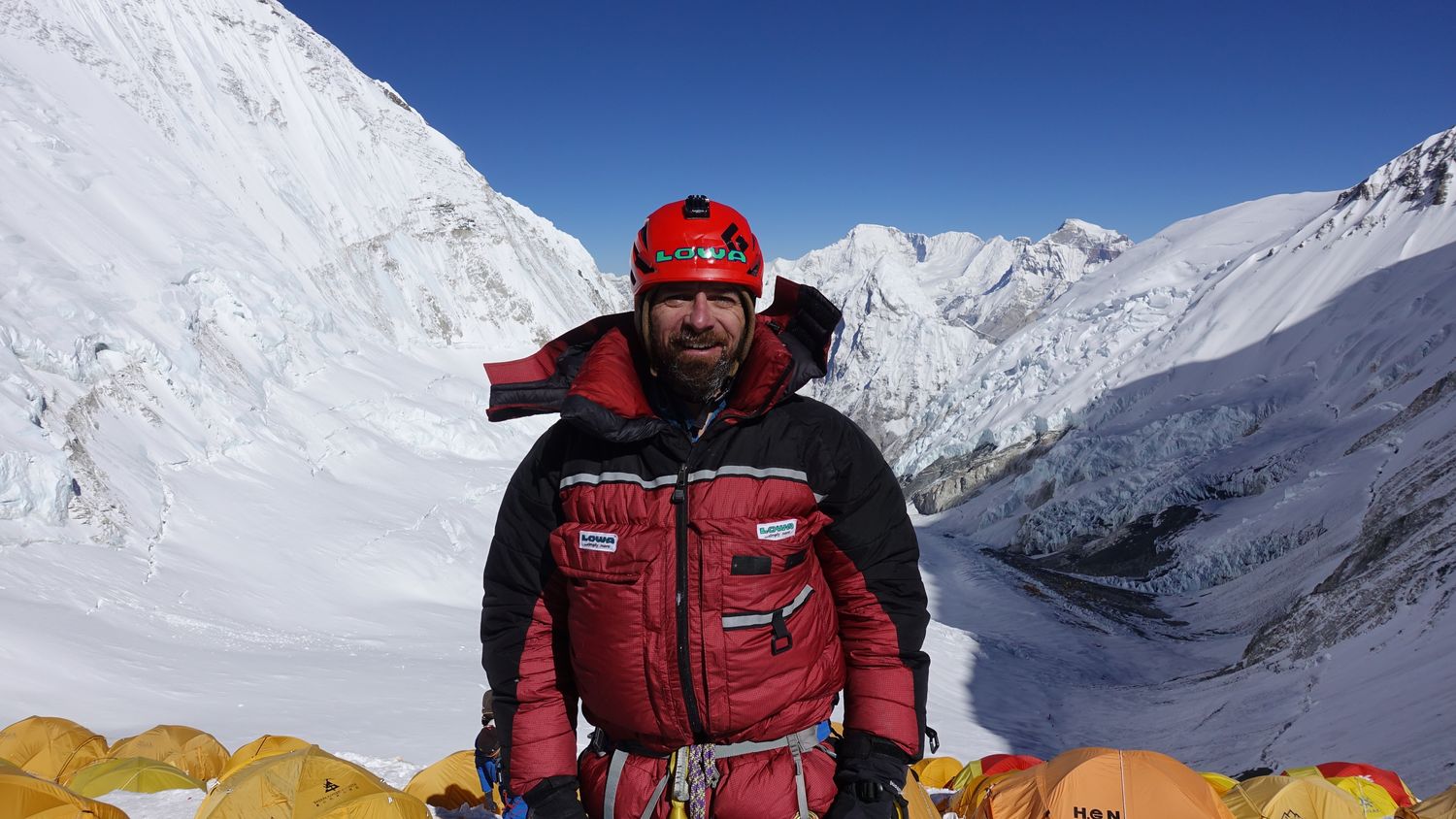 Following a year of intensive training for what was sure to be the mountaineering adventure of a lifetime, Davidson felt that he was in good shape for a successful ascent of the world's tallest mountain.
However, as he was drifting off to sleep, the thousand-foot-thick glacier upon which Everest's Camp I is situated began to shake and the low, rumbling sound of avalanches thundered in the distance.
About 220 kilometres (140 miles) west of the mountain, a 7.8 magnitude earthquake – the largest one in 81 years – shook Nepal. At least 18 people were killed on Everest in the avalanches caused by the quake and 9,000 people died across the country.
Davidson shares lessons he learned on Everest's deadliest day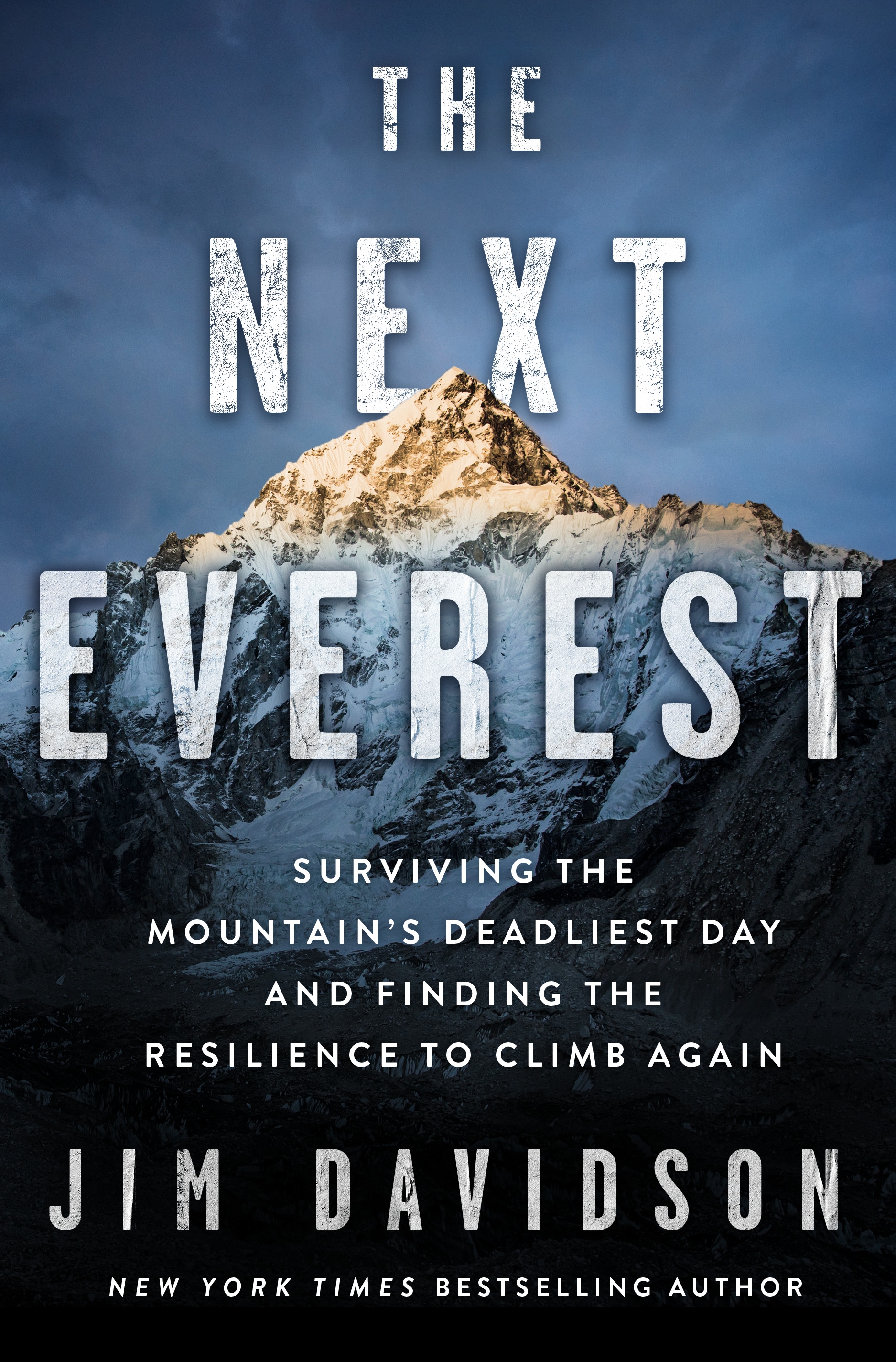 In his new book, The Next Everest: Surviving the Mountain's Deadliest Day and Finding the Resilience to Climb Again, Davidson brings the readers into his tent on Camp I and guides them through the events that led up to the earthquake and the tragic aftermath.
His simple and straightforward writing style paired with an emotionally unguarded retelling of the events provides a window into what happened on that fateful day.
"It was an amazing and terrifying experience for everybody involved and a terrible thing for Nepal," Davidson told ExpedReview. "I wanted to tell that story, to put it out there. As a geologist, I wanted to answer why did this earthquake happen and what it was like."
However, the book goes far beyond the events of 25 April 2015. Davidson also wants to set the record straight about what it is like to climb Mount Everest and tell readers about how he prepared for the challenge of a lifetime.
Keep reading: Summary of K2 Winter 2021 thus far
"I also wanted to give a behind-the-scenes look from my perspective as a veteran climber and environmental geologist," he said. "And answer the question: what are things like on Everest these days?"
As the book progresses, Davidson also shows the reader why he decided the return to Everest and successfully climb the peak two years later.
"I wanted to share some lessons about resilience and about surviving difficult circumstances and then bouncing back stronger or smarter after surviving those tough circumstances," he said. "By the time I came back in 2017, I wanted to share the earthquake story, some lessons from climbing Everest and some lessons about facing traumatic circumstances and still growing from those."
Important lessons learned from decades of climbing experience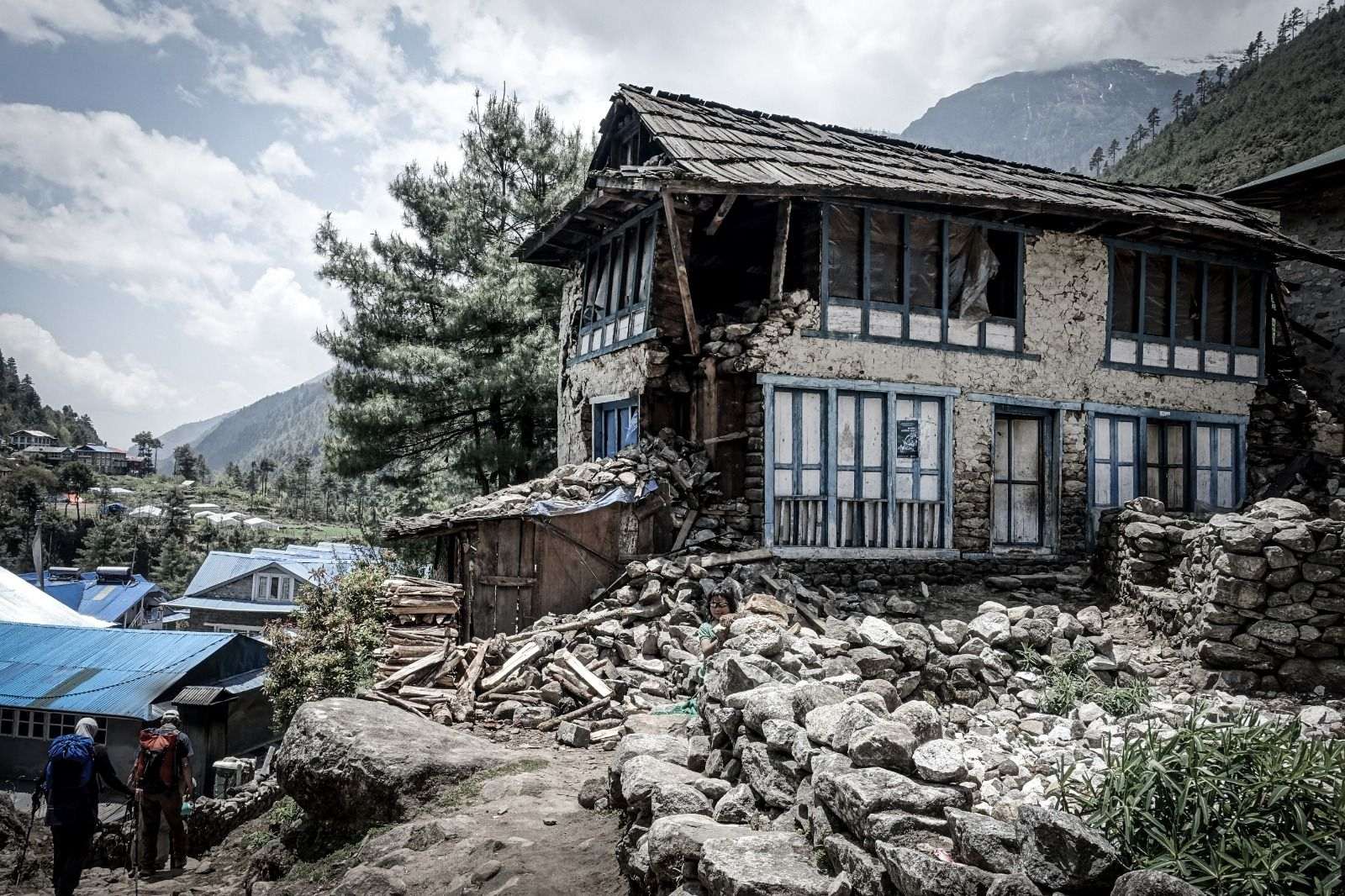 Davidson's love for the outdoors stems back to his childhood growing up in New England.
"My first outdoor wilderness experience was backpacking the Appalachian Trail in Maine in the summer of 1981," he said. "That opened my eyes to the wilderness. From there, I found rock climbing the next summer."
After his first climbing experiences on modest cliffs of central Massachusetts, Davidson's passion for climbing ignited. He soon found himself abandoning some of his other hobbies to focus on rock and later ice climbing, even moving to Colorado in 1986 to be closer to some of the continental United States' highest mountains.
Over the next three decades, Davidson's passion for climbing took him all around the world, from Aconcagua in Argentina to Cho Oyu in Tibet (China). Along the way, he learned valuable lessons about climbing and life that would serve him well on his two Everest expeditions.
Keep reading: How much does it cost to climb Mt Everest in 2021?
Perhaps, the watershed moment of his climbing career came in 1992 on Mount Rainier when Davidson and his climbing partner fell into a crevasse on the way down from the summit, an experience he delved into in the 2011 book that he co-authored, The Ledge.
The pair had just made the challenging ascent of the mountain's Liberty Ridge route and were not far from the edge of the glacier when an ice bridge that Davidson was probing with his ax collapsed.
"My partner got dragged into the crevasse after me and tied together two of us fell to the bottom," Davidson said. "Very sadly, my partner died in the fall and I was buried in snow and trapped down there with him."
"I learned a couple of things about life and a couple of things about climbing from that experience," he added. "I always thought of myself as a careful climber and that only emphasized that even more."
"Then there were a few life lessons as well that I had to learn about facing difficult situations and somehow from a terrible thing try to extract some positive lessons or wisdom or strength to take with me to the next set of challenges or the next opportunity in life," Davidson continued.
Since that life-changing experience, Davidson has put some of the lessons that he learned on Rainier to good use in preparation for Mount Everest.
Physical and mental preparation key for climbing Everest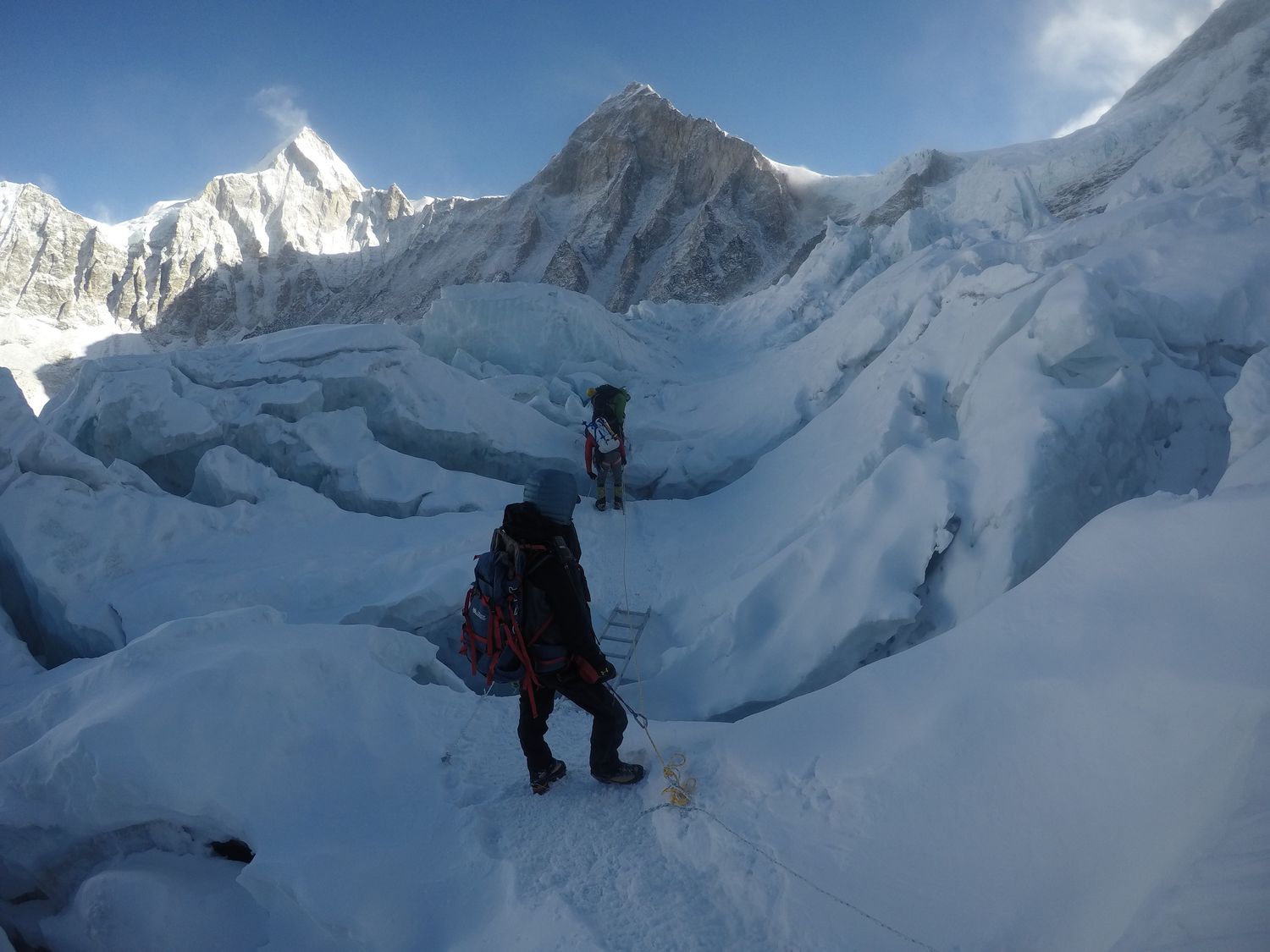 When Davidson decided that he would climb Mount Everest in 2015, he began seriously training about one year before the start of the trip. He crafted many exercises to build muscle, lose body fat, improve endurance, and increase his aerobic capacity and anaerobic capacity.
By the time he arrived at Camp I on Mount Everest in 2015, he felt good. However, climbing through the Khumbu Icefall had been more challenging than he expected. The combination of steep and unstable terrain at high altitude had taken far more out of him than he expected.
After Davidson and his team were evacuated from Everest and he decided that he would return in 2017, he knew that he had to train even harder than he previously imagined.
Davidson already knew that a broad base of mountaineering experience is essential to climb Everest; it simply was not enough to know how to do the basics of climbing well but to be able to do them well at high altitudes, in the dark and during bad weather.
Keep reading: A Beginner's Guide to Mountaineering
"I thought I had done that work when I went to the mountain 2015, but after seeing how difficult the icefall could be and how serious the mountain could be, I added on several layers to that," he said.
When Davidson went out to do his sprints, he would go through his usual routine then add some more. When he reached the exhaustion point and thought he could not possibly continue, he did even more.
"I would picture myself being in the icefall while an avalanche was happening and I had to run for my life," he said. "I would use that to push myself physically and mentally, to push my boundaries and give myself that little bit more, that one per cent edge."
Davidson knew he would need this edge on the Everest summit push, which takes about five days and may (but not necessarily) include one day of rest. For Davidson, it was essential to try and simulate this to know how his body would start to react at one of the most critical moments of the climb.
"As I get towards the end of my training, I start going on longer days," he said. "I might do an easy six-hour day. Then do Longs Peak in the winter on day two – about 16 hours – and come back on day three with a long ski or run, so that my body learns to respond when I'm already tired."
Putting all the pieces together for a successful ascent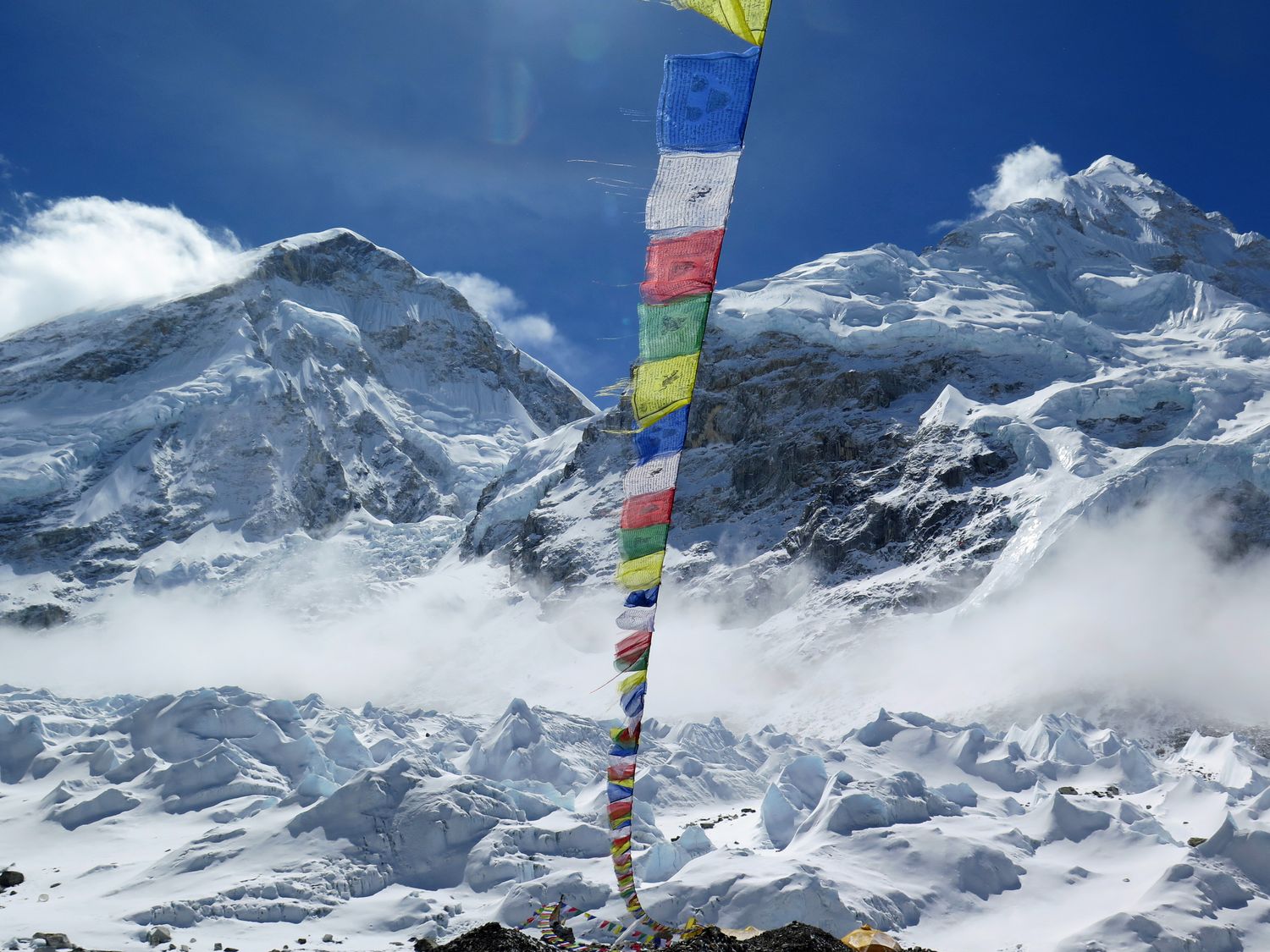 In combination with his use of supplemental oxygen, employing high-quality Western and local guides with International Mountain Guides and dedicated training, Jim made it to the top of the world in 2017.
The Next Everest shares the inspirational story of how he got there and gives plenty of advice and tips to climbers aspiring to take on their own personal next Everests.
"Even if there is a good rope in place, even if you do have a great sherpa and a strong team, there's a lot of factors against you and that's something I tried to show in the book," he said.
"I'm not lecturing and saying this is how I did it is the right way, but just to say this is how an experienced climber has to dedicate themselves to be ready to not only take care of themselves but the rest of their team too," he added.
The Next Everest comes out on April 20 in bookstores across the United States, Canada and other countries and is already available for pre-order from all major online and brick-and-mortar booksellers. You can buy it in hard copy, as well as in ebook and audiobook internationally.
Jim Davidson is a best-selling author, resilience expert and motivational speaker. You can book Jim to be the keynote speaker at your next event on his website.
Recent posted
Related locations
Related articles