What Are the Differences Between Hiking and Trekking?
The terms hiking and trekking are often used interchangeably, but the fact is that the two outdoor activities are quite different.
While both hiking and trekking involve walking through natural surroundings, provide numerous health benefits and are often done recreationally, there are a few key differences.
Hiking vs trekking: the four main differences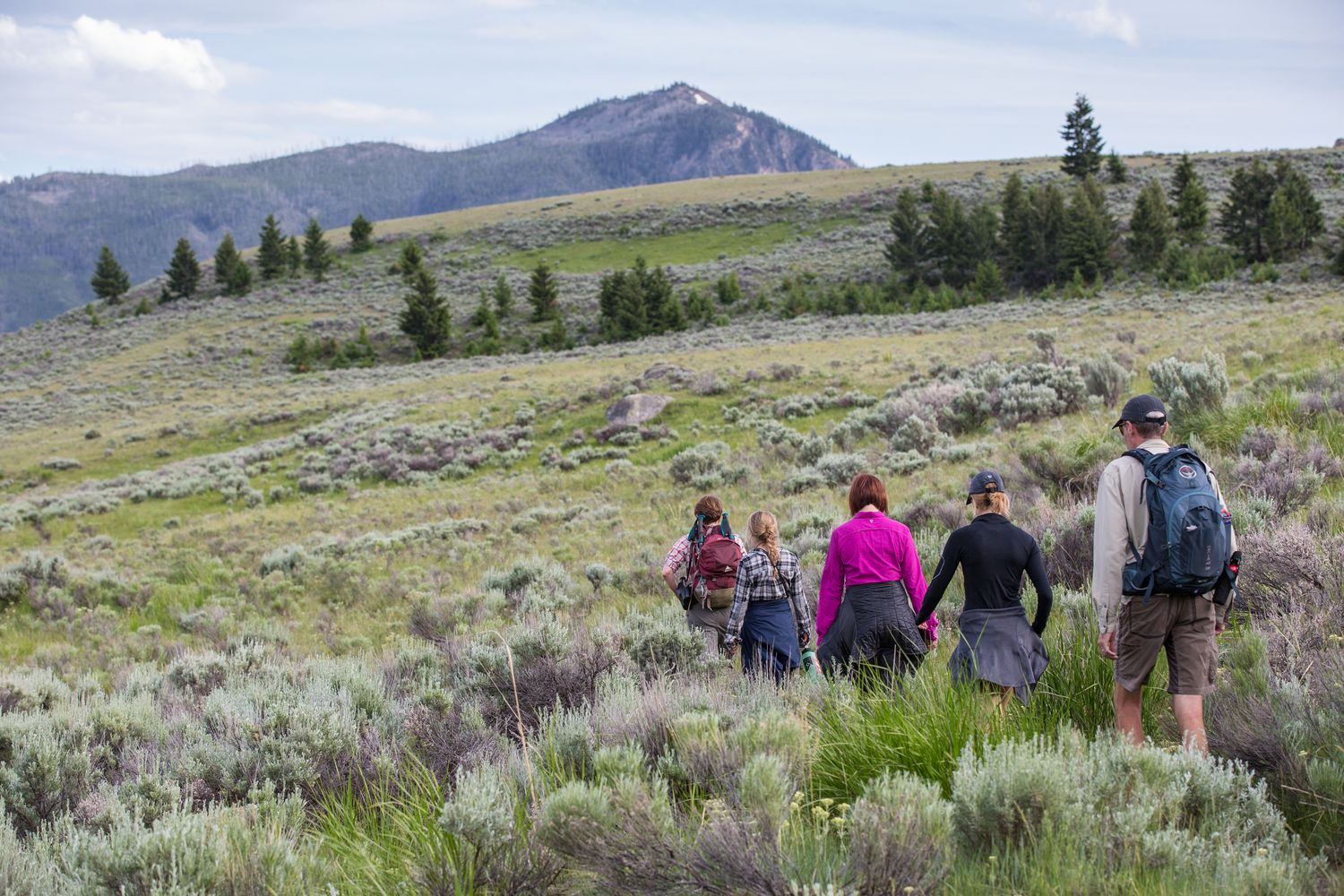 These differences may be boiled down to distance, duration, destination and terrain.
Distance
There is no exact length that separates hiking from trekking, but the general consensus is that hikes cover far smaller distances than treks. Generally speaking, hikes are less than 50 kilometres (30 miles), while treks cover much more ground.
This means that just about anyone can head out on a small hike to enjoy some fresh air and nature, while trekkers must be in far better physical condition to cover the requisite number of kilometres each day.
Despite this difference, the most popular hiking and trekking destinations usually coincide. For example, thousands of tourists descend on Peru, Nepal and Switzerland each year to enjoy hiking and trekking adventures in the stunningly scenic countries.
Duration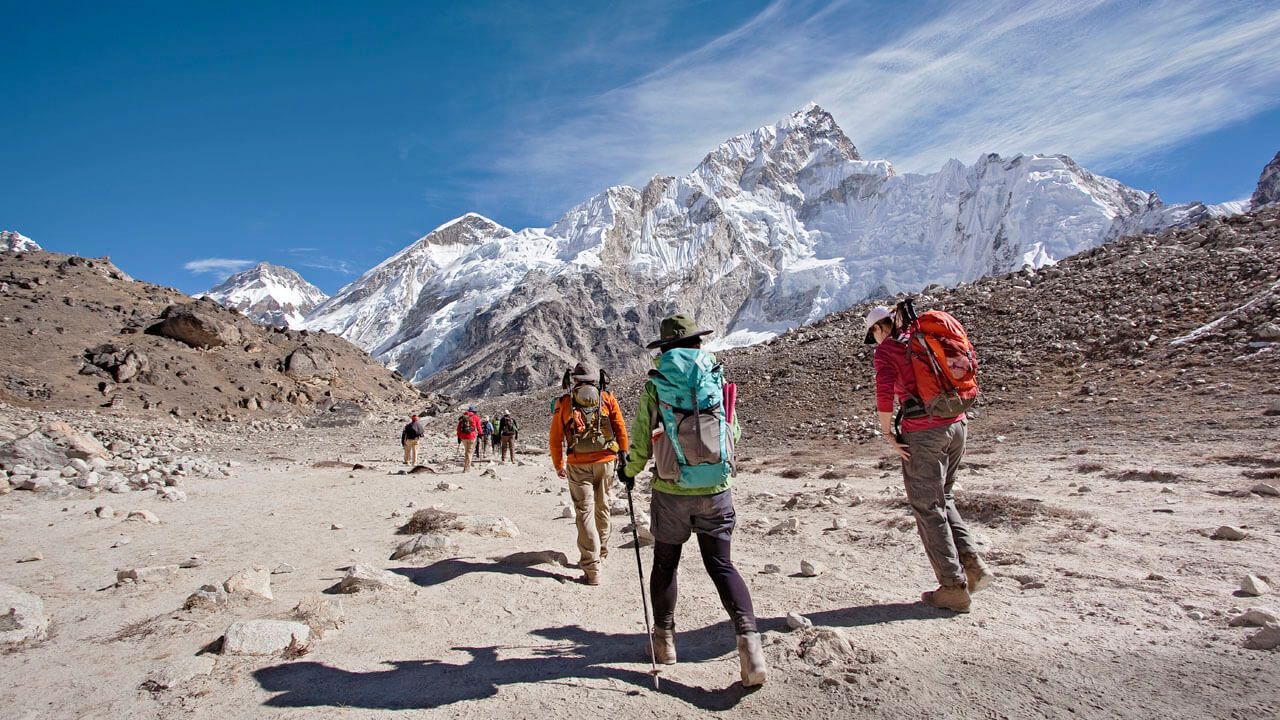 Along with distance, hiking and trekking may be differentiated by duration. Hikes can usually be done in one or two days, while treks usually last a week or more. As a result, trekkers need to bring far more gear with them than hikers but more on that later.
Destination
Away from duration and distance, hiking and trekking can also be differentiated by destination. While many hikes may have some landmark that serves as the destination, such as a mountain summit, waterfall or lake, not all of them do. Some are just loop trails in the woods.
However, treks always involve heading to a particular destination, and usually one that has some sort of cultural significance, though not always. This endows treks with a sense of purpose that is not inherent to hikes.
Keep reading: Five Trekking and Climbing Destinations In the Nepalese Himalayas
For example, pilgrimages are examples of historic treks that usually have religious significance. Some of these destinations, including the pilgrimage to Mount Kailash in Tibet (China), have transformed into popular recreational trekking destinations too
Terrain
Last but certainly not least, the terrain is one of the main factors that separate hiking and trekking.
For the most part, hikes take place along pre-determined and maintained trails that run through wilderness-adjacent areas.
On the other hand, trekking usually involves heading off-trail and crossing much more rugged terrain, from glaciers to volcanic scree.
To successfully traverse the more complex terrain often involved in a trek, participants will need better footwear and more practice crossing uneven and precarious services.
Health benefits of hiking and trekking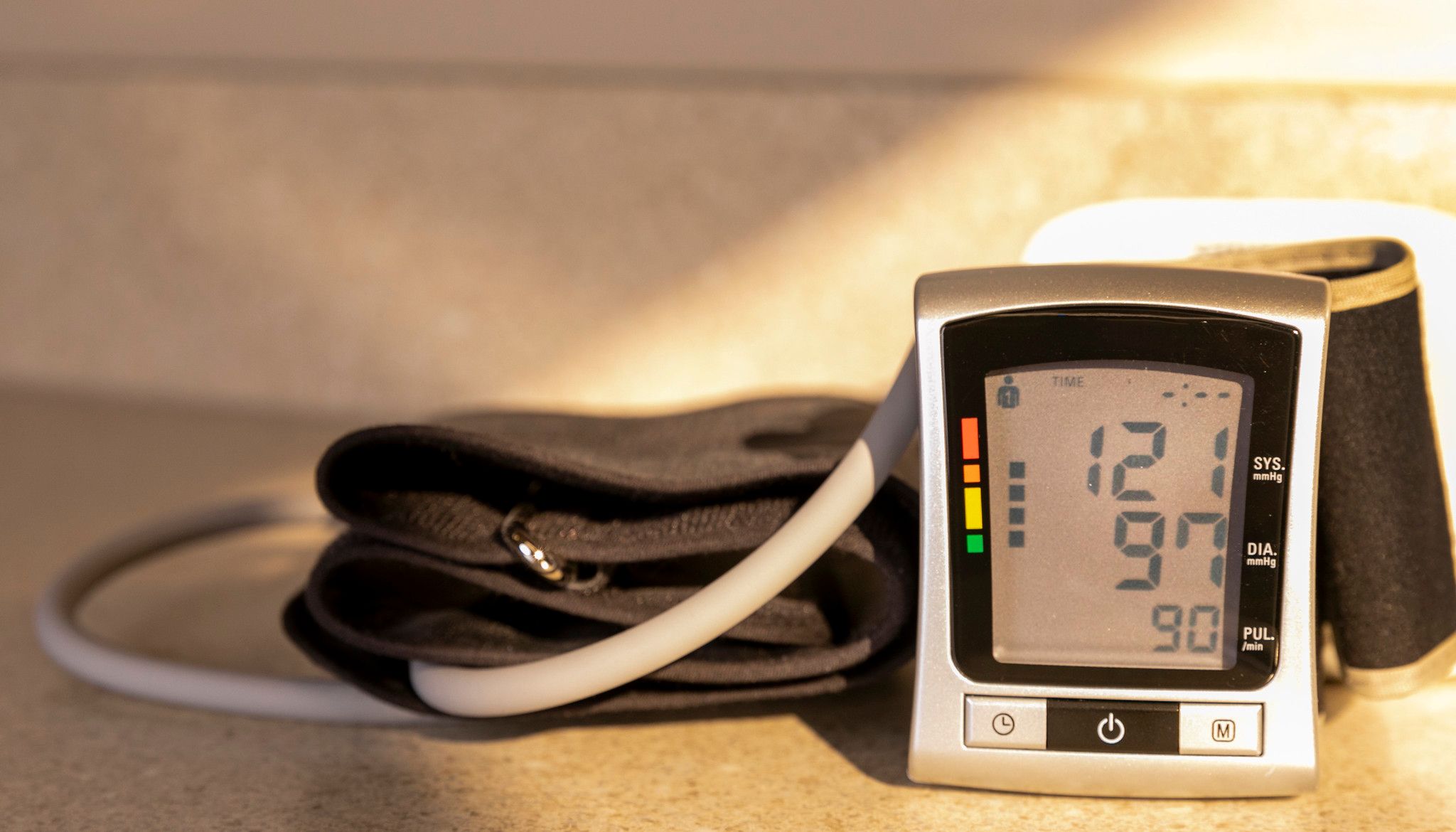 While there are some significant differences between hiking and trekking, the two outdoor pastimes have plenty in common. Perhaps, most importantly is the health benefits that both activities provide.
According to Harvard Medical School, hiking and trekking improve cardiovascular fitness by regulating the sympathetic nervous system, which controls heart rate and blood pressure. In turn, these can lower cholesterol levels and result in better blood sugar regulation, both of which help prevent diabetes.
A separate study from the United States Department of Health and Human Services found daily aerobic physical activity (such as hiking or trekking) of at least 30 minutes lowered blood pressure by 4 to 10 points. This considerably lowers the risk of hypertension, heart attack and stroke.
Along with the cardiovascular system, Harvard Medical School added that hiking and trekking also engage the core muscles by forcing them to balance the body on uneven surfaces, a type of workout traditional treadmills cannot provide.
Away from the physical benefits of hiking and trekking, the two also provide plenty of mental health benefits.
Researchers from Stanford University found that just 90 minutes of hiking significantly reduced rumination, a mental state linked to depression. It also lowered neural activity in the subgenual prefrontal cortex, a part of the brain associated with mental illness.
Additionally, sustained aerobic activity releases endorphins, which are the body's natural pain killers. They also reduce stress and tension.
Essential gear for hiking and trekking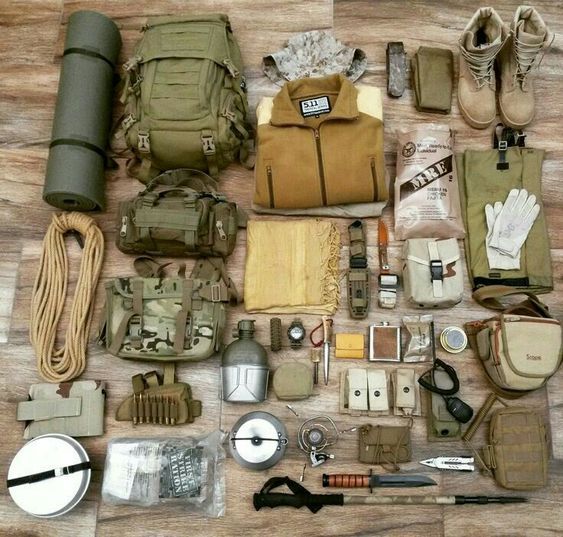 Due to the differences in distance, duration and terrain, hiking and trekking have very different gear checklists.
Keep reading: Mountaineering Backpack Essentials and 5 of the Best Brands on the Market
Hiking is much less intense and therefore requires less kit. Even so, there are a few key items to bring along, especially for longer or overnight hikes:
Brimmed hat
Compass, map and GPS
Day hiking pack
First aid kit
Hiking boots and socks
Hiking poles
Raincoat
Sun cream, lip balm and insect repellant
Sunglasses with UV protection
Toilet paper
Torch (flashlight) with extra batteries
Water bottle
Trekking gear checklists tend to be a bit longer and have different types of gear, depending on the location length and terrain involved in the trek. Remember to always check with the guide to see what gear they require for an expedition.
4-season sleeping bag and mattress pad
55 to 70-liter rucksack and separate daypack
Brimmed hat and winter cap
Compass, map and GPS
Down jacket, winter jacket, light jacket and rain jacket
Earplugs
Earmuffs
Gloves (both liner and exterior pair)
Head torch (headlamp) and extra batteries
Hiking boots and socks
Neckwarmer
Sun cream, lip balm and insect repellant
Sunglasses with UV protection
Toiletries (deodorant, hand mirror, hand sanitizer, nail clippers, moisturizer, soap and toothbrush and paste)
Towels (medium-sized quick-dry and small lightweight towel)
Trekking poles
Water bottles
Water purification tablets
Five excellent trekking destinations for 2022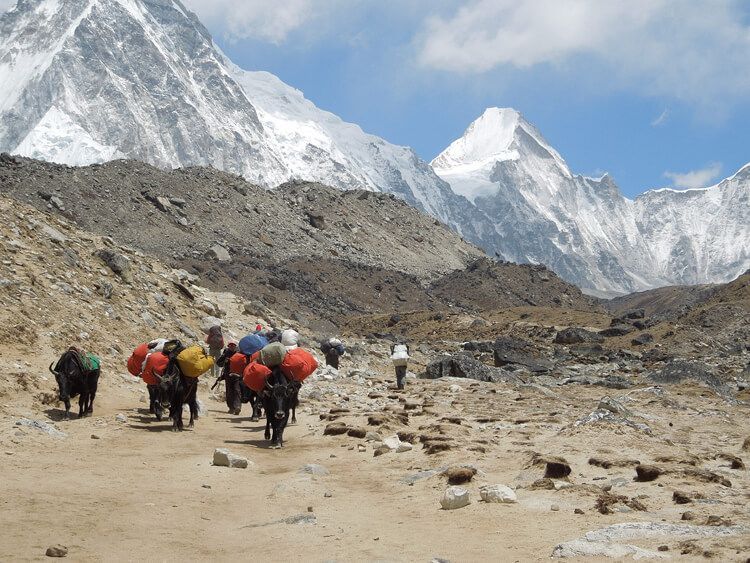 Now that we've covered the difference between trekking and hiking, some benefits to both and what to pack for an expedition, here are five of the top trekking destinations to check out in 2022.
Everest Base Camp Trek
While it takes months of preparation and years of experience to reach the top of the mighty Mount Everest, heading on a 2-week Everest Base Camp (EBC) trek is more accessible and affordable.
Situated due west of the world's highest summit, trekking to EBC is one of the best ways to see the stunning beauty of the Himalayas over a shorter period of time and without requiring the necesarry mountaineering skills.
Keep reading: Everest Base Camp Guide: What to Know Before You Go
Starting from Lukla, trekkers follow the Dudh Koshi river through the Himalayan foothills before climbing over Monji Pass and arriving in Namche Bazaar. From here, trekkers get theri first great views of Everest before continuing to steadily ascend to Tengboche.
From Tengboche, the trek continues on to Dingboche, at which point the landscape becomes more stark and moutnainous. After Dingboche, trekkers ascend onto the start of the Khumbu Glacier to arrive at base camp.
After visiting hte camp, one of the highlights of the trip comes with a pre-dawn ascent of Kalapathar to see the sunrise over Everest before trekkers begin the journey back to Lukla.
Quick facts:
Location: Nepal
Length: 140 km (85 miles)
Duration: 2 weeks
Starting point: Lukla
Best period: September to November and March to May
Estimated cost: $2,500
Annapurna Base Camp Trek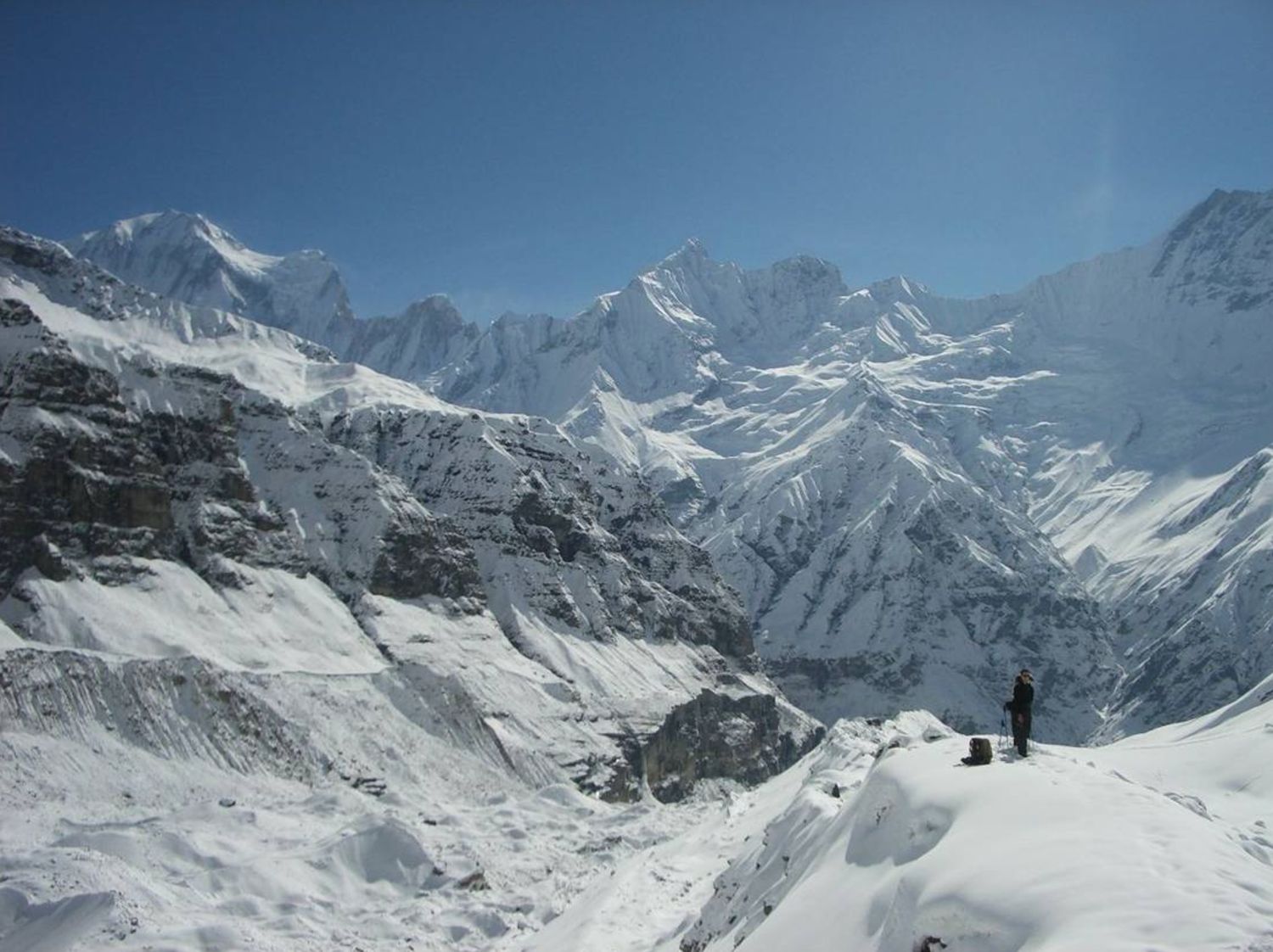 Since the inception of commercial trekking in Nepal in 1965, the Annapurna Conservation Area has always been incredibly popular. As a result, the 2-week trek to Annapurna Base Camp (ABC) is among the most popular options In the stunningly scenic protected area.
Situated 300 kilometres (185 miles) west of Everest, the Annapurna massif boasts diverse landscapes, including thick rhododendron forests, waterfalls and plenty of panoramic vistas.
Among the highlights of the trek, which is one of the perfect options for first-time high-altitude trekkers, is headed to Poon Hill to watch the sunrise over the sublime Himalayan landscape.
Just like with the EBC trek, the landscape on an Annapurna Base Camp trek slowly transforms from verdant valleys and foothills to the more austere, but equally beautiful, glaciated mountain landscape.
While visiting Poon Hill is among the highlights of the trip for many, others prefer the jaw-dropping views of Annapurna's south face, which are enjoyed during a brief stay at base camp before trekkers begin their return trip to Pokhara.
Quick facts:
Location: Nepal
Length: 110 km (70 miles)
Duration: 2 weeks
Starting point: Pokhara
Best period: January to May, August to October
Estimated cost: $1,800
Classic Haute Route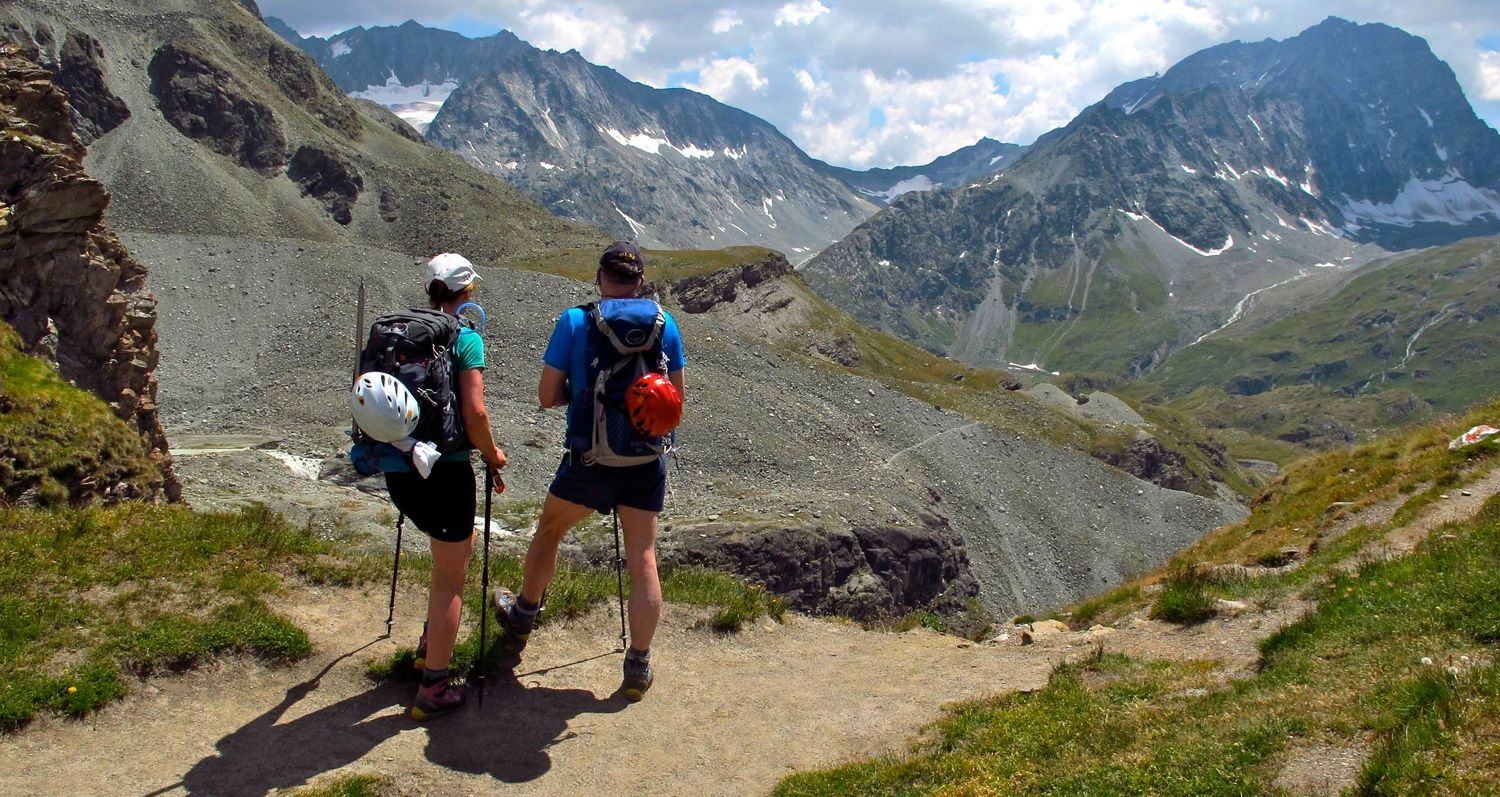 While many non-Europeans associate the likes of Nepal and Peru with world-class trekking, it would be remiss not to include one of the original recreational treks: the Classic Haute Route.
For at least a century before Nepal was open to commercial trekking, avid walkers have made the 2-week journey from Chamonix, France, to Zermatt, Switzerland.
Keep reading: Top 10 European Trekking and Mountaineering Destinations
The 180-kilometre (110-mile) journey begins in the shadow of Mont Blanc. Some of the more adventurous trekkers even take a couple of days before the start of the expedition to climb Wester Europe's highest peak.
From the shadow of Mont Blanc, trekkers traverse a series of stunning mountain passes, high alpine valleys and glaciated terrain. Each night is spent in a cosy mountain hut, meeting new people from around the world and unwinding with some of the best views in the Alps.
The bittersweet sight of the Matterhorn and Lake Stellisee means the adventure is almost over and trekkers begin a steady descent into Zermatt.
Quick facts:
Location: France/Switzerland
Length: 180 km (110 miles)
Duration: 14 days
Starting point: Chamonix
Best period: June to September
Estimated cost: $2,800
Cordillera Huayhuash Valley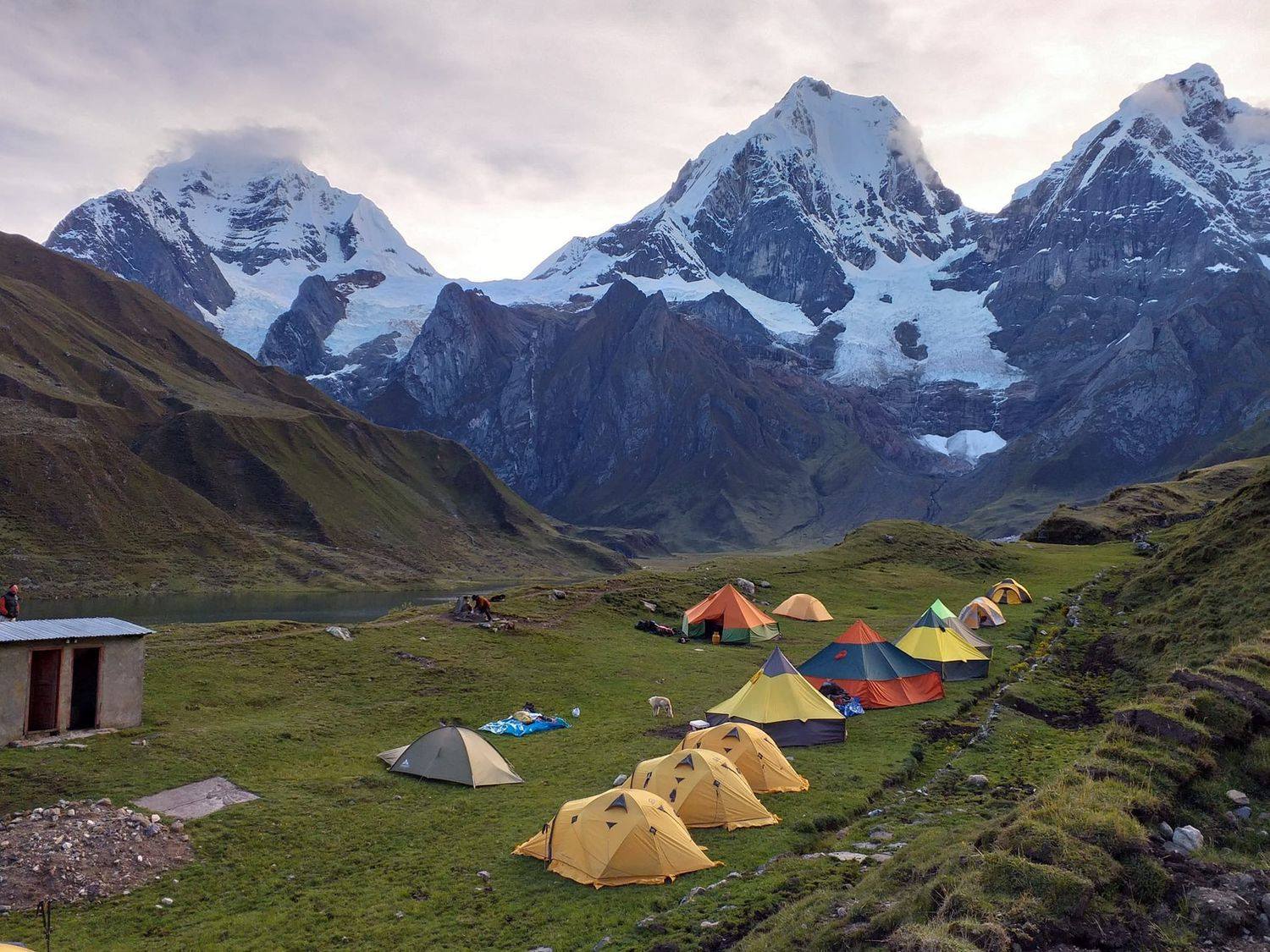 Widely considered to be among the most beautiful trekking circuits in the world, the Huayhuash Classic Trek takes trekkers through the stunningly scenic Cordillera Huayhuash Valley.
After departing from Huaraz, trekkers are brought by van to the starting point. The following 10 days to 3 weeks are spent crossing mountain passes, camping on the shores of Andean lakes and visiting traditional villages.
Keep reading: Top 5 Peru Mountaineering and Trekking Destinations
More adventurous trekkers can book expeditions that include ascents of some of the more modest mountains that surround the valley, such as Cerro Amarillo.
From here, trekkers enjoy stunning views of Yerupaja, the second-highest peak in Peru, and Siula Grande, which was made famous by Joe Simpson's book anbd film, Touching the Void.
Among the highlights of the expeditions are experiencing the local culture of this unique part of Peru, getting the chance to see some of the country's tallest and most beautiful mountains and having the opportunity to see some of the incredible wildlife native to Peru, in particular the Andean condor.
Quick facts:
Location: Peru
Length: 130 km (80 miles)
Duration: 10+ days
Starting point: Huaraz
Best period: May to September
Estimated cost: $1,200
Upper Dolpa Trek

Running in a 130-kilometre (80-mile) circuit through remote northwestern Nepal, the Upper Dolpa Trek is a bit more off the beaten path than other popular destinations but no less stunning.
Starting from Juphal, the three-week expedition takes trekkers through ancient villages, past the stunning Phoksundo Lake – the deepest in Nepal – in the homonymous national park and over various mountain passes.
Keep reading: Five Popular High-Altitude Lake Treks in Nepal
Unlike some of the other treks in Nepal, the Upper Dolpa circuit takes trekkers through culturally Tibetan and Nepalese areas, allowing visitors to contrast how these neighbors make their living in the stark but beautiful landscapes.
Away from the national park, trekkers will enjoy thousands of square kilometres of unspoiled scenery, including excellent views from the Kang La Pass and Saldang La Pass.
Along with the culture and scenery, the remote nature of the Dolpo region provides climbers with chances to spot some rare endemic wildlife, including the blue sheep, Serow (similar to a goat and antelope) and possibly even the elusive snow leopard.
Quick facts:
Location: Nepal
Length: 130 km (80 miles)
Duration: 3 weeks
Starting point: Juphal
Best period: September to May
Estimated cost: $4,400
Conclusion
While they are often used synonymously, hiking and trekking and distinct activities. Treks are longer in duration and distance, require more gear and take participants into more remote areas.
Despite their differences, both activities offer numerous health benefits and hiking and trekking destinations are usually located not far from one another.
Compare prices, trips and read verified reviews on ExpedReview for free. It's never too early to start planning your next trekking adventure!
Recent posted
Related locations
Related articles