What is Acute Mountain Sickness?
Mountaineering is both an exciting and fun outdoor sport that tests your physical and mental abilities while providing some of the best views on Earth.
However, as with any other sport, there are inherent risks associated with heading up into the mountains. Chief among these risks is acute mountain sickness.
Acute mountain sickness – AMS for short – is the mildest form of altitude sickness. AMS is caused by rapid exposure to low amounts of oxygen and will typically begin to occur at above 2,500 metres (8,000 feet) of elevation.
Many AMS symptoms are similar to those of a cold, and some misinformation about the malady may cause AMS to be misdiagnosed.
Keep reading: How to Train for Your Next Mountaineering Adventure
While most cases of AMS are not very severe, if left untreated, the disease can progress to high altitude pulmonary edema (HAPE) or high altitude cerebral edema (HACE).
HAPE is caused by the accumulation of fluid in the lungs and manifests itself with shortness of breath and heavy wet coughs. HACE is very similar and is caused by a buildup of fluid in the brain, which causes it to swell and press up against the skull, causing severe headaches.
Both HAPE and HACE are much more difficult to treat than AMS but almost always come afterward, which is why it is so important to identify the first symptoms of altitude sickness and learn how to prevent the disease.
What causes acute mountain sickness?
Acute mountain sickness is caused by the combination of lower oxygen levels and reduced air pressure experienced at high altitudes.
As you continue to gain elevation, each breath of air contains fewer oxygen molecules, and the body has to work harder to make up for this shortfall, which results in AMS symptoms.
Everyone is susceptible to AMS. However, some risk factors make some people more likely to experience the disease than others.
People who live at sea level, have suffered from the illness before or have a medical problem involving the heart, lungs or central nervous system are all at increased risk of experiencing AMS.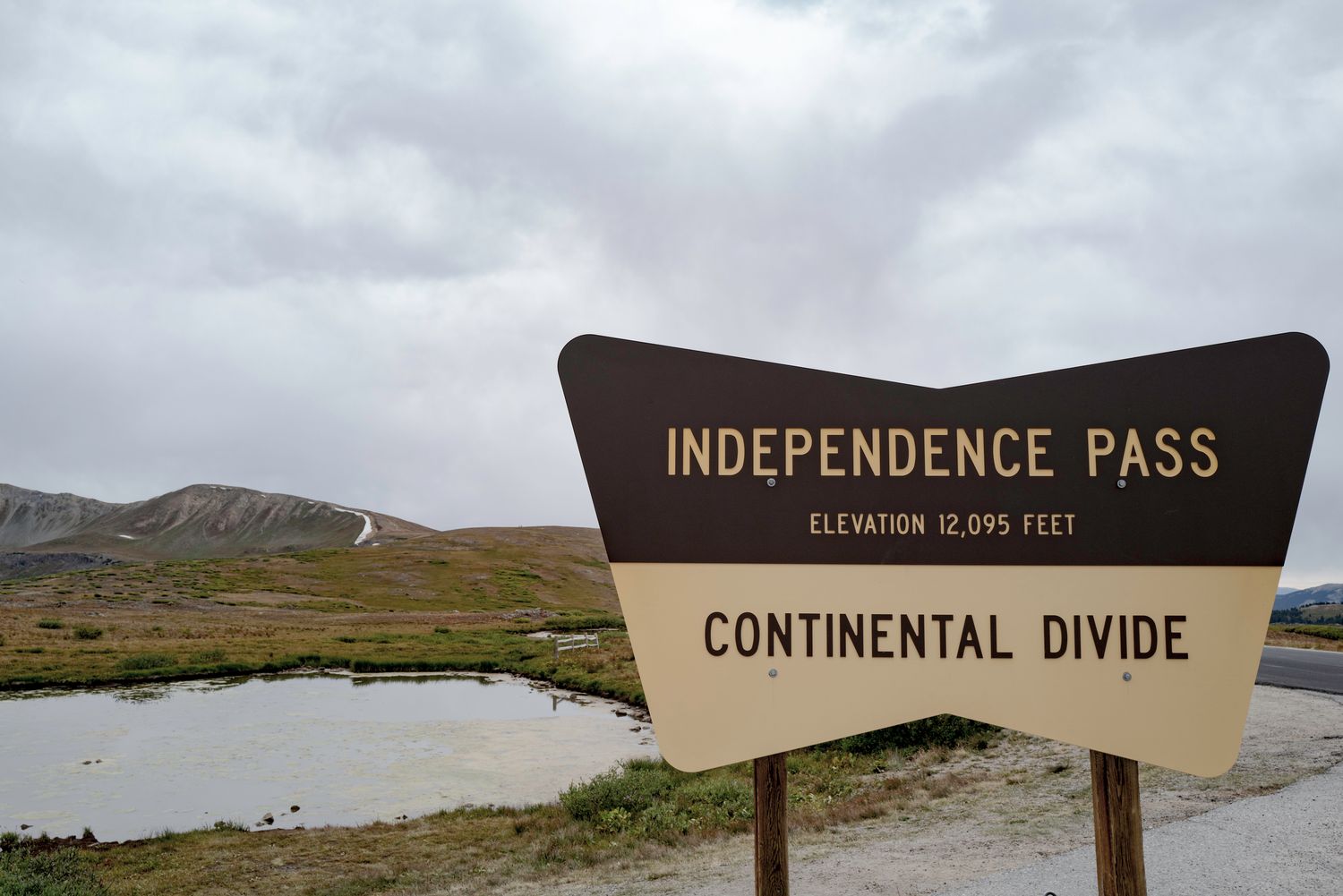 Ascending too quickly without taking the proper time to acclimate and drinking alcohol or taking other recreational drugs also increases the risk of experiencing AMS.
While some people may be more likely than others to suffer from AMS, a standard piece of misinformation out there is that physically fit people will not be affected. This is not true and actually results in physically fit people contracting the disease more often, as they are more likely to ignore the symptoms and continue climbing.
What are the symptoms of acute mountain sickness?
There is a wide range of symptoms associated with AMS. The severity of the symptoms experienced will largely depend on how quickly you climb and how hard you exert yourself, along with the other associated preconditions you may bring up the mountain (e.g., coming from sea level, having pre-existing lung conditions, etc.).
Generally, symptoms start out being very mild. This is the best time to catch them and return to lower elevations. However, as the symptoms persist, they tend to worsen, and the side effects of AMS become more severe.
Here is a list of the most common mild symptoms:
Dizziness or light-headedness
Fatigue
Headache
Insomnia
Lethargy
Loss of appetite
Muscle aches
Nausea or vomiting
Rapid heart rate
Shortness of breath
Swelling of the hands, feet or face
Below are a few of the most common severe symptoms of AMS. If you or a climbing partner begin to experience severe symptoms, head down the mountain immediately and seek medical attention as soon as possible.
Chest congestion or tightness
Confusion
Coughing, including coughing up blood
Difficulty walking
Lack of balance
Loss of colour, skin discoloration or cyanosis (turning blue)
Shortness of breath while resting
Social withdrawal or decreased consciousness
How to prevent acute mountain sickness
There are a couple of essential steps you should take to reduce your chances of contracting acute mountain sickness, or a more severe form of altitude sickens before heading out on a mountaineering expedition.
The first is to go to the doctor and get a physical. Making sure you have no preexisting conditions that make you more vulnerable to AMS or identifying the ones you have will allow you to make a plan to ascend as safely as possible.
Doctors may also prescribe medicines that will help you acclimate. However, never self-medicate and always ask the doctor for detailed instructions about how and when to take medication before climbing.
Once you've consulted a doctor, the next best way to prevent AMS is to gradually gain altitude when coming from sea level, spend a couple of days at 3,000 metres (9,850 feet) to start the acclimatisation process. If you notice any of the mild symptoms of AMS, be sure to spend a bit more time acclimating. If these do not start to get better, it is best to turn around.
Keep reading: Nutrition Tips For Mountaineering and Trekking Expeditions
From the 3,000 metre mark, it is best to ascend slowly. Many guides recommend following an itinerary that climbs high but sleeps low. Additionally, many experts recommend sleeping no more than 500 vertical metres (1,640 feet) higher than the elevation at which you started the day.
Along with proper acclimatisation, it is always important to remain hydrated as everything your body does at altitude requires even more water than normal. Remember, if you feel thirsty, then you are already dehydrated.
Finally, make sure you're feeling good before you start trekking or climbing for the day. If you start the day with a headache or any other AMS symptoms, you probably already have the disease and should not go any higher.
How to treat acute mountain sickness
As with any disease, early diagnosis is important when treating acute mountain sickness. AMS is always easier to treat in the early stages.
In its mildest forms, the easiest treatment is simply to descend the mountain to lower altitudes as quickly as possible. Once out of the danger zone, the symptoms should clear up on their own.
Keep reading: Top Health Benefits of Hiking and Mountain Climbing
However, if the symptoms do not clear up, then providing supplemental oxygen may be necessary. This should only be done by a certified mountain guide or someone else who has been trained to administer supplemental oxygen.
In more severe forms, people suffering from AMS may need to be taken to hospital and treated by doctors. If weather or conditions do not permit this, there are some medicines, including dexamethasone and acetazolamide, that can be administered, but this should be a last resort.
Portable hyperbaric chambers are also an option. These simulate atmospheric conditions closer to sea level without actually having to move the patient there.
Enjoy mountaineering this summer, but be safe!
There are plenty of great reasons to head out into the mountains. However, it is also important to know all the potential risks and do everything best to mitigate these.
One of the best things you can do is hire a certified mountain guide, and ExpedReview is the perfect place to do so. Read verified reviews from other climbers and compare prices and itineraries from leading guide companies.
Recent posted
Related locations
Related articles